Victoria - Fun Fun Fun in Festival City
posted on July 14, 2011 by Kara Johancsik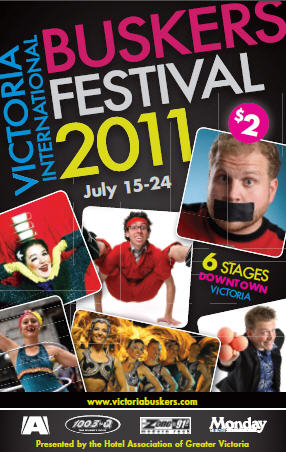 Phew! Victoria is keeping us busy this summer. In June we saw Bike Fest, closely followed by Victoria's Jazz Fest, Ska Fest, Fern Fest, and Mexico Festival in late June and early July. Not to mention Canada Day celebrations, Pride Week, and weekly Sunday markets on Government Street. And guess what? It's not over! The Victoria International Busker's Festival is coming to town starting this Friday.
From July 15 to July 24, live entertainment will line the streets and squares of Victoria. The festival's constantly evolving lineup includes hula hoopers, contortionists, mimes, dancers, fire-spinners, beatboxers, gymnasts, jugglers, and up-and-coming singers and songwriters from across Canada and around the world. It's as though the circus has come to town, but better yet, it's free to attend! That said, these buskers are the best in the world at what the do, so you'll want to stock up on change to tip the performers.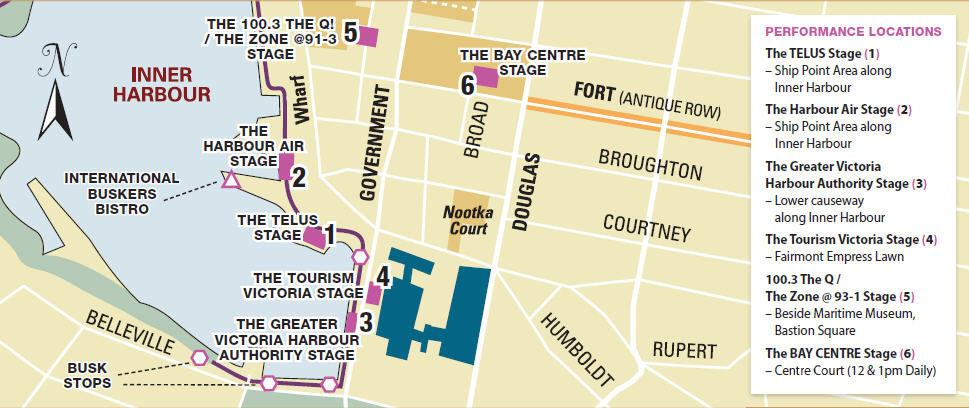 The buskers will perform throughout the week at various stages in Bastion Square, along the Inner Harbour, Centennial Square, and the Bay Centre, as well as various "busk stops" throughout downtown Victoria. There'll also be vendors selling food and unique wares, so you can grab a bite as you enjoy the performances. Festival programs are available at the customer service desk on the lower level of the Bay Centre for a mere Twoonie.
If that's not enough to keep you busy, the Brazilian Cultural Festival comes to Centennial Square on Saturday July 16 at 7pm. Rhythmic Brazilian beats, Axe Capoeira demonstrations, colourful costumes and a beer garden…now how's that for good reasons to go check it out?
And it's not even halfway through summer yet! There's so much entertainment to enjoy, it's hard to know what to choose. Ah, well. If the hardest thing you have to do in a day is decide which fabulous performance artist to see next, then life's good.