Quote Along Cinema - How fun is that!
posted on September 26, 2011 by Ian MacPhee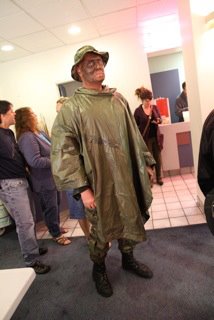 A theatre packed with Little Lebowski Urban Acheivers; an ocean of bathrobes as far as the eye could see. It was a beautiful sight as "The Dude" kicked off the Quote-Along Classics Film Series at the Vic Theatre on Saturday, to an abiding audience. It was a night of tasty beverages, fabulous costumes, a Wii Bowling pre-show, and not an empty seat in the house. The collective energy in the room was spectacular.
People started lining up hours before the screening, and 20 minutes before showtime, the tickets were sold out and a few unfortunate souls were turned away.
Donny shut up, Walter reminded us his friends died face down in the Mud, the rug really tied the room together and Nobody $##@'d with the Jesus as Jeff Bridges, John Goodman, Steve Buscemi and John Turturro had us rolling in the Aisles over almost 2 hours of great fun.
Enjoy this "Official Trailer" as well as this definately not official (but hysterical) video of some of cinema's most memorable dialogue.
If this sounds like fun to you be sure you get to the Vic Theatre early for the next Quote-Along screening - PULP FICTION!! Just imagine a room full of people doing their best Sammy Jackson impersonation and try to keep a straight face. Once again, we'll have prizes for costumes, and a themed beverage available in the lobby.

Mark your Calendars!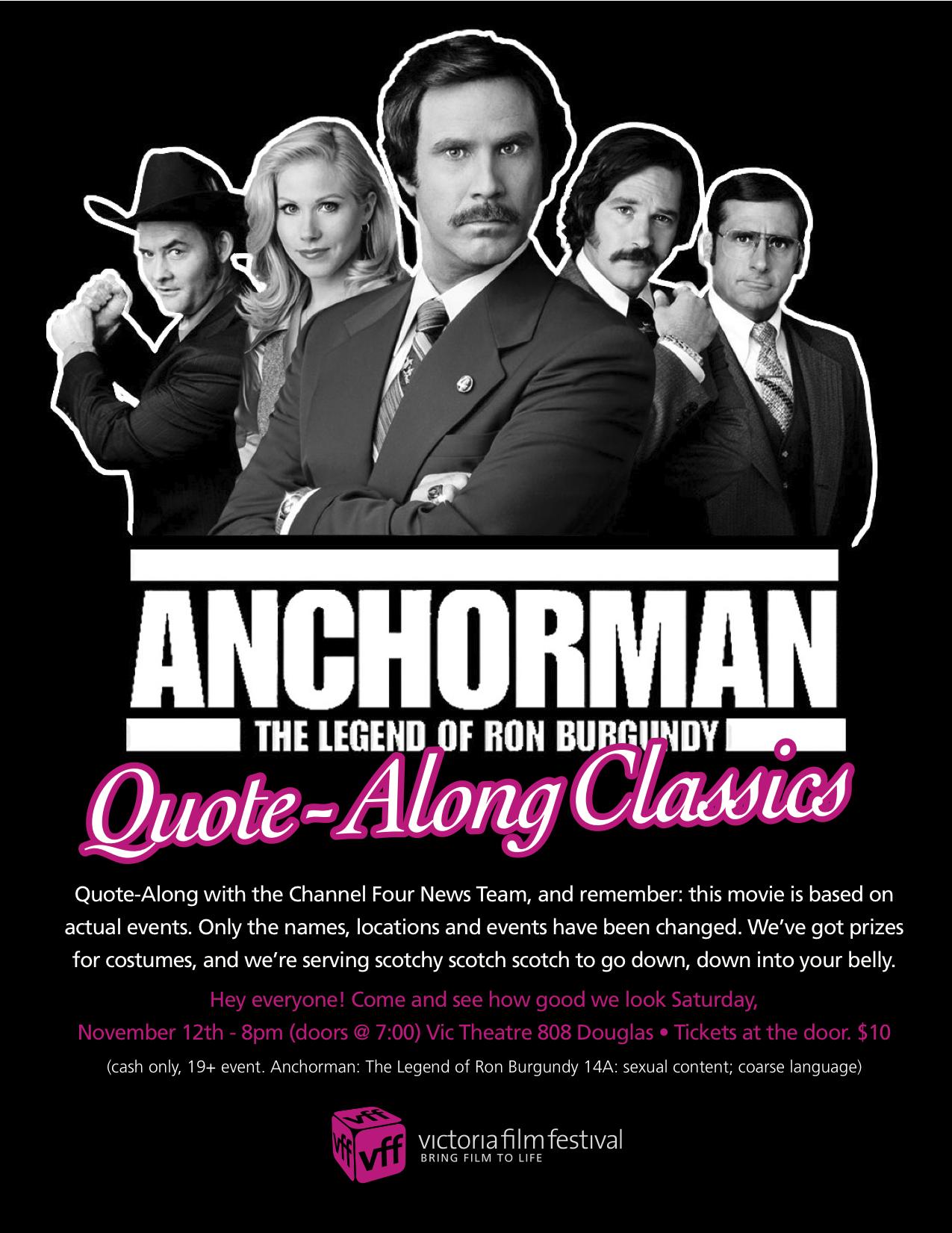 Quote-Along Pulp Fiction
(18A: violence; coarse language)
Saturday, October 15th - 8pm (doors@ 7:00)
Vic Theatre 808 Douglas.
Ticket package at the door.
$10+HST (cash only, 19+ event)
Pulp Fiction Facebook event page:
Quote-Anchorman: The Legend of Ron Burgundy
(18A: violence; coarse language)
Saturday, November 12th - 8pm (doors@ 7:00)
Vic Theatre 808 Douglas.
Ticket package at the door.
$10+HST (cash only, 19+ event)
Quote-Monty Python and the Holy Grail
(18A: violence; coarse language)
Saturday, December 10th - 8pm (doors@ 7:00)
Vic Theatre 808 Douglas.
Ticket package at the door.
$10+HST (cash only, 19+ event)