Rifflandia 2012 Lineup Announced!
posted on May 4, 2012 by Kara Johancsik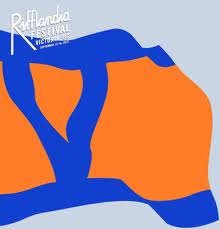 Each year, the Rifflandia music festival gets better. What started as a few local acts playing around Victoria on one weekend at the end of summer has now turned into one of Vancouver Island's largest and best-attended music festivals. The first 20 artists of year's lineup have just been announced, and they include big names like The Flaming Lips, CAKE, Sloan, Longwalkshortdock, The Jezabels, Hey Ocean!, and more! With a huge lineup, new venues, and even more to look forward to, Rifflandia will definitely bring the city alive again this year on the weekend of September 13-16.
If you've never been, don't worry. Rifflandia's style ranges from electronic, to folk; hip-hop to indie rock, so you can be sure you'll find something you enjoy. Maybe it'll be the band you've been following for years, or maybe it'll be an up-and-coming local group. Artists get added to the Rifflandia lineup all the time, so stay tuned by checking their website.
Rifflandia spreads bands, artists, and DJS throughout the clubs, auditoriums, and large venues of Victoria during the weekend of the festival. Last year, Rifflandia turned up the volume when they added a centralized daytime venue at Royal Athletic Park. This large outdoor venue features a beer garden, a food tent, and lots of warm September sunshine that's perfect for outdoor dancing. Many of the shows at pubs, clubs, or auditoriums take place in the evening, so you can pursue great music and all night if you want to! Festival passes are available for the daytime venue, nighttime venues, or both, and go on sale May 12. Purchase your ticket online, and keep checking back for more details!
Tuckered out from dancing all day? Don't worry—the beds here at Abbeymoore are exceptionally comfy, so you can rest well and get ready for another day of Rifflandia Festival fun.