Give Us One More Day and…Explore Chemainus!
posted on April 19, 2013 by Kara Johancsik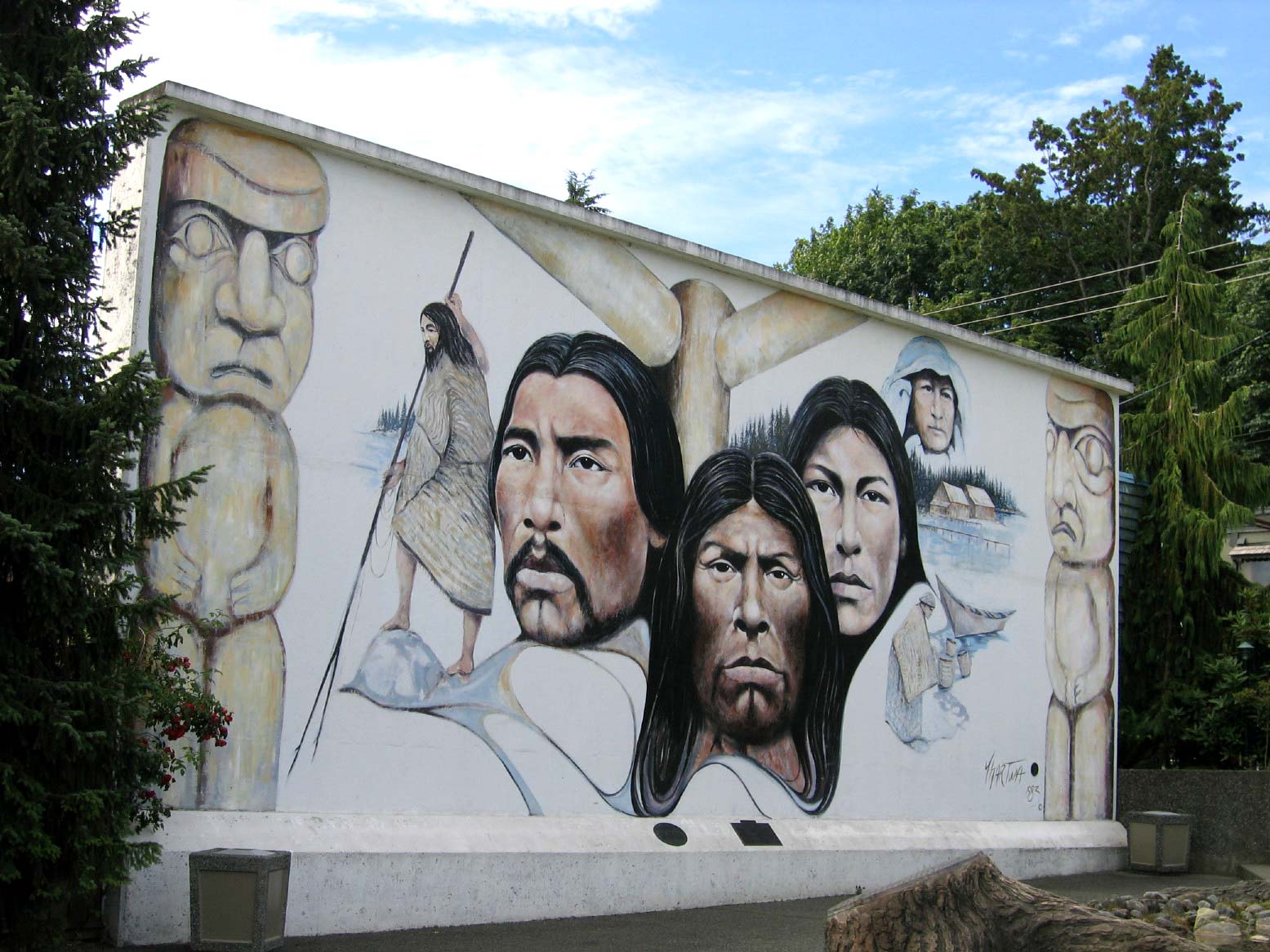 The quaint town of Chemainus is listed on almost all lists of Vancouver Island's top daytrip destinations. One visit, and you'll know why. The murals, festivals and relaxed seaside atmosphere will charm you into coming back.
Chemainus was originally a logging town dependent on the employment provided by the Horseshoe Bay lumber mill. When the mill closed in the early 1980s, Chemainus nearly became a ghost town. Instead of succumbing to the economic decline, Chemainus kept itself alive by investing in its many artistic residents. Painters, actors, playwrights, artisans and shopkeepers showcased their talents and made Chemainus a major destination for travelers heading up the highway or to nearby Gulf Islands.
Today, Chemainus' charm, friendly residents, and festivals all draw visitors to the town, but it's the murals that make it famous. There are over 40 murals on the sides of buildings and walls throughout town, which you can explore through a self-guided walking tour, a horse-drawn carriage tour, or a trolley tour. The murals portray Chemainus's heritage through images of maritime culture, First Nations peoples, miners and forestry workers.
Although it's easy to get lost in the tales told by Chemainus's murals, you shouldn't forget to explore the shops and storefronts. There are no box stores in Chemainus; passionate retailers have ensured that shopping locally is the best option. You also get special discounts at certain stores if you get into the local spirit and use Chemainus dollars, the town's form of currency. If you've got a sweet tooth, don't miss the Hansel and Gretel Sweet Candy Co., the Simply Super Chocolate Shop, or the Billy's Delight ice cream shop. Antique-lovers will find plenty of treasures at Top Hat Antiques, The Pottery Store, and The Willow Antique Mall.
Of course, we can't mention Chemainus without mentioning its famous theatre festival. Chemainus is home to one of the largest theatre festivals of its kind. Throughout the season, the Festival features classic and award-winning comedies, musicals, and dramas featuring fine artists from around North America. Visit the festival's website to learn more!