Dip Me 'Inn' Chocolate! ($259)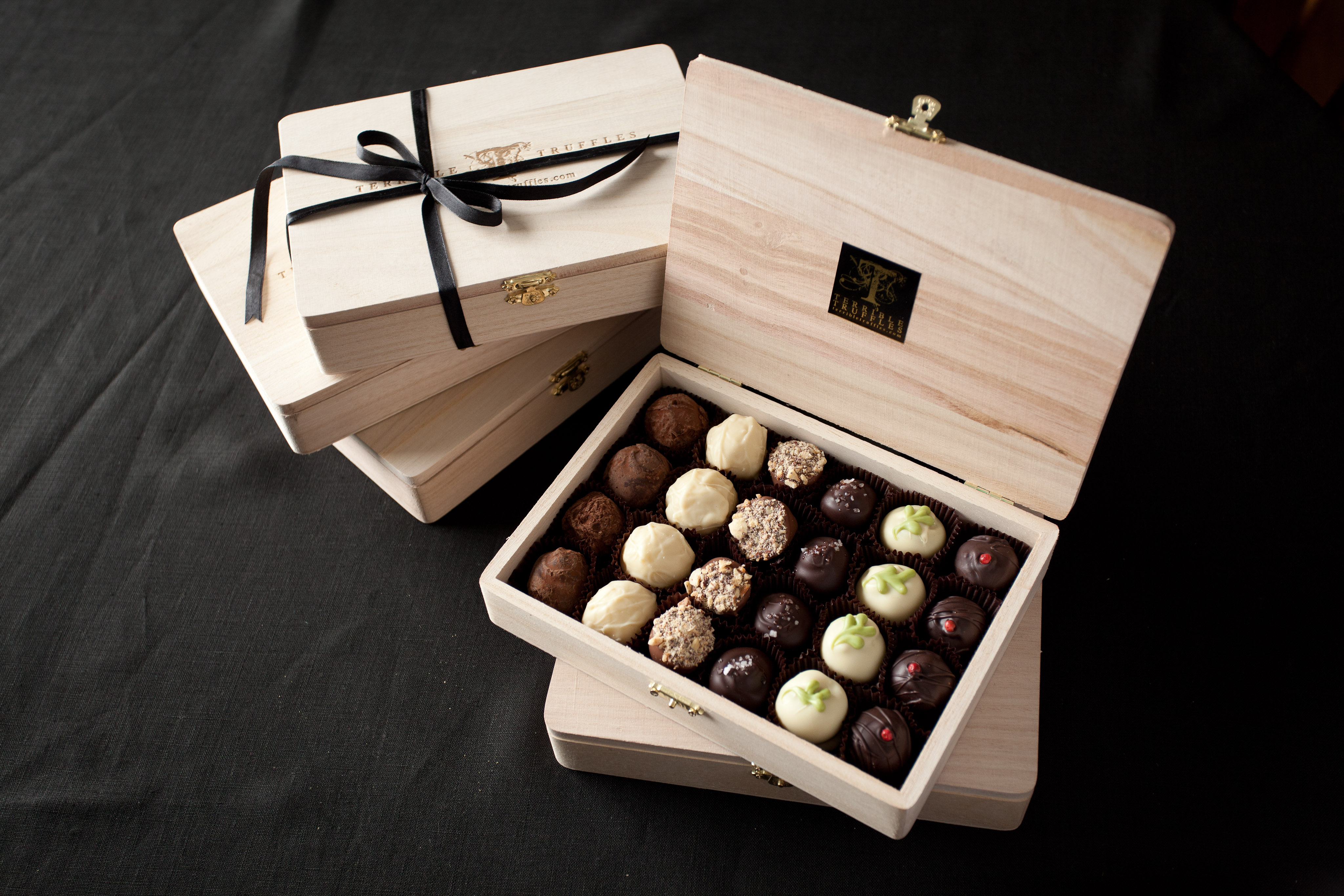 A special date. A special birthday. Trying to make up or rekindle an old flame. This special romantic get-away starts when you arrive at Abbeymoore for a romantic stay. Waiting for you in your room will be a dozen, dark, red, exotic roses the scent filling the air. Then, while the scent of roses wafts through the room, pop the cork on a bottle of perfectly chilled champagne and watch, together, as the bubbles softly caress the inside of tall champagne flutes. Indulge your loved one with a dozen, rich, tasty, succulent, lick them slowly, chocolate truffles.
Later, enjoy a horse drawn carriage ride around Victoria's famous inner harbour on your way to dinner at one of Victoria's Historic Inn's gourmet restaurant partners. We suggest you try the oysters, a bit more champagne and, need we say, some more chocolate.
This special romance package is all you need to set the right mood for... well, we'll leave the rest up to you!
Package Includes:
One dozen handmade chocolate truffles

A 750ml bottle of sparkling wine

A big, beautiful bouquet of long stem roses

$100 Gift Certificate for The Blue Crab, Cafe Brio , Matisse or Pescatores

A 30 minute private carriage ride
Dip into this great deal anytime
by adding $259* to any two+ night stay
* plus applicable taxes
We're historic ... but we do like to be naughty!
Click Here For More Great Packages!