Highlights of Victoria ($439)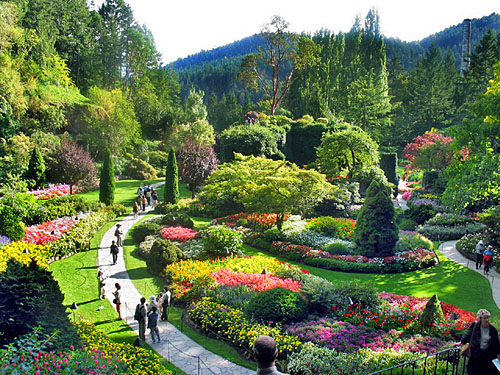 Abbeymoore Manor & Victoria's Historic Inns have created a unique package that features the 5 things for which Victoria is famous: whale watching, gardens, the Royal BC Museum, fine dining and Historic Inns.
With this one all-inclusive package, you can experience the very best that Victoria has to offer. The seas around Victoria abound with killer whales, harbour seals, minke, gray and humpback whales. The 55 acres of Butchart Gardens are famous around the world for their spectacular beauty. The Royal BC Museum rivals many a Smithsonian. Abbeymoore has partnered with 5 of the city's most famous restaurants to give you a truly memorable dining experience. And to top it off, each of Victoria's Historic Inns is a destination in its own right, each with its own architectural distinctness and history.
Our Highlights package includes:
3 ½ hours whale watching expedition for 2- (guaranteed sightings May 15 to October 31)
Entry for 2 to the Butchart Gardens
Entry for 2 to the Royal BC Museum
a $100 gift certificate to dine at one of our gourmet partners: The Blue Crab, Cafe Brio, Restaurant Matisse, or 10 Acres

To enjoy all the Highlights of Victoria
just add $439* to any two night stay
*plus applicable taxes
We're historic ... and we've got all the bases covered!
Click Here For More Great Packages!