Victoria's Arts and Cultural Festivals & Events
For six weeks from April thru May, several thousand Victoria-area performers and students of music, dance and theatre arts are on stages throughout the city receiving adjudications from renowned experts in the arts.
Uno Fest - May 18 - 28th, 2016
Solo performers on stage excite, delight and amaze in this 10 day thrill ride of independant theatre.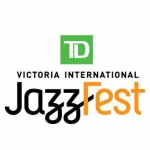 "Ten hot days and nights of the coolest music in town." Enjoy over 80 high calibre individual jazz performances taking place in numerous indoor and outdoor venues/stages with over 325 musicians. A series of free admission performances in Centennial Square will also take place during the daytime with ticketed and cover charge performances scheduled in various theatres, clubs and restaurant venues in the evenings. Workshops by visiting musicians as well.
Join Victoria's gay and lesbian community with 7 days worth of fabulous events all leading up to a Pride Parade and afternoon festival on July 10th. Don't miss the Big Gay Dog Walk ! The Victoria Pride Society is committed to bringing family centered events to our community all year round.
Canada Day

- July 1st

Victoria's annual celebration of our beloved nation, featuring our "Eh-rated" fireworks display!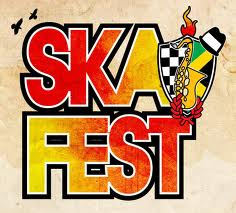 North American's largest and longest running SKA FESTIVAL! 5 Days of Ska, Reggae, Punk and Dub. If you don't know why not go? Enjoy the beat down on ships point when Victoria's Ska Society liven up the harbour each July.
Enjoy superb fireworks in The Gardens' magnificent setting. Every summer Saturday night these lavish shows dazzle visitors with their unique blend of spectacle and music. Bring warm clothing and, if desired, a cover to sit upon the ground. Blankets are available for purchase on site. Consider a lovely summer Saturday picnic available on the Residence Lawn.
Enjoy a short video clip of this famous fireworks display. Each year the show changes and the video clip offers you a glimpse of part of a display you might see.

Taste uncorks Thursday July 14 with an evening tasting of more than 100 British Columbia wines and local cuisine prepared by top Vancouver Island chefs. Not just a wine festival, this culinary tourism experience is an extra long weekend of tastings, seminars and events...a festival with a culinary conscience! Event tickets sell quickly!
Each July, Victoria comes alive with one of the world's most unique festivals featuring a range of performers from around the world. Event stages will be found along our downtown Inner Harbour, in Bastion Square and in Centennial Square. Great fun for everyone!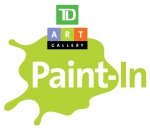 One Saturday each year the Art Gallery of Greater Victoria teams up with over 100 professional and emerging artists from Victoria and surrounding areas to turn Moss street into the world's largest outdoor art gallery. Artists display and produce their work on Moss Street between Fort Street and Dallas Road while visitors roam up and down learning and interacting with the artists face to face. The Paint-In is a free and fun-filled community-based art awareness and education event that sees 35,000 visitors and receives support from the City of Victoria.
Beginning at 2pm, the Inner Harbour will become an outdoor concert stage, with children's activities, local food vendors, and live music.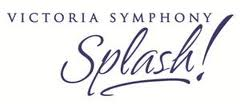 The Symphony Splash spectacular finale of the evening will feature Maestra Tania Miller leading the Victoria Symphony and a host of special guests. Victoria Symphony Splash is the largest annual symphony event in North America, attracting up to 40,000 Victoria residents and visitors. The unique setting for the performance is on a barge moored in Victoria's Inner Harbour, in front of the picturesque Provincial Legislature.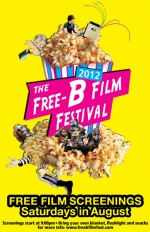 FREE B Movie Festival - Friday and Saturday nights throughout August
Bring your own snacks, blankets and flashlights. Playing at the Cameron Bandshell in Beacon Hill Park, the whole family will enjoy these hidden treasures from moviemaking history! Shows start at 9pm.
Be part of an ancient tradition! Come down to the Inner Harbour for exhilarating dragon boat races, cultural entertainment and crafts for the whole family. Free Admission.
The Victoria Fringe is an eleven-day, un-juried international theatre festival, featuring 40 comedy, drama, dance, and spoken word companies from around the world in six or more downtown venues. The festival attracts over 15,000 ticketbuyers to hundreds of performances. Fringe membership is $5, and then tickets are $9 or less at the door, with a 5-show Frequent Fringer pass available for only $57. Have a look at last year's Fringe Website!
This Labour Day weekend festival is a celebration of blues and R & B music with afternoon free and evening ticketed performances. Features more than 14 individual bands over three afternoons and three evenings. The main outdoor stage of this festival is located at Victoria's Inner Harbour at Ship Point with other venues used for late night entertainment.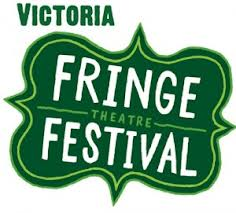 A perennial sell out this is one of the world's "must see" beer festivals. Get your tickets early to enjoy over 50 craft brews in Victoria's Royal Athletic Park
Feast of Fields - August 28, 2016One of North America's premier new music festivals continues to innovate in it's 8th season. Tickets on sale now.
This 4 hour wandering harvest festival is a fundraiser for "Farm Folk - City Folk". Grab a glass of wine, a linen napkin and taste the very best of BC from chefs, farmers, fishers, ranchers, food artisans, vintners, brewers, distillers and other beverage producers from across the province – some think of it as a 40 course meal! Feast of Fields highlights the connections between farmer and chef, field and table, and farm folks and city folks.
Big screens, small screens, mainstream and obscure. The Victoria Film Festival is a ten day celebration of film allowing you an opportunity to see films you otherwise might not have the opportunity to. Join film fans and film makers for the highlight of the winter.