Neighbourhoods Here & Nearby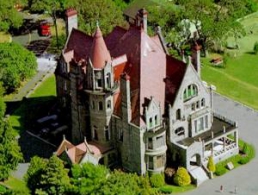 ROCKLAND & FAIRFIELD
Located in the heart of the historic Rockland district, Abberymoore Manor is the perfect starting point for a tour of a neighbourhood steeped in history and beauty. Only minutes away, you can enjoy:
FERNWOOD
A 10 minute stroll north brings you to funky and fabulous Fernwood where you can:
Looking for your own kilt? Well look no further than Freedom Kilts where master tailor Steve Ashton produces "Custom Contemporary Kilts for Everyday Wear"!
Take in the sounds and sights in Fernwood square which delights with restaurants, shops, galleries and the incredible Belfry Theatre and if you are here don't miss the annual "Fernwood Bites" culinary festival!
Cook St Village
Halfway to downtown and Beacon Hill Park you'll find the delightful Cook St Village where locals sip their coffee and watch the world go by. Restaurants, Antique shops, food markets, a pub, wine shop and more make an

afternoon in "The Village" a memorable way to spend the day. Be sure to check out Pizzeria Prima Strada for traditional Neapolitan thin crust wood fired pizzas made with top notch local ingredients. Fancy a burger? Well head straight into Big Wheel Burger where patties are made fresh daily and their operation is 95% environmentally sustainable. (and the burgers are great!!!).