Welcome from Anne, Ian & Michelle!
Nothing brings us more pleasure than the friendships we've made with the wonderful guests whom we've had the good fortune to get to know at Abbeymoore. For almost 10 years visitors from all walks of life and all corners of the earth have entered our home and enriched our lives with their stories.
We hope we will have the pleasure of your company and look forward to continuing to open our home to fellow travellers from all over the globe.
See you soon!
Scenes from Our Travels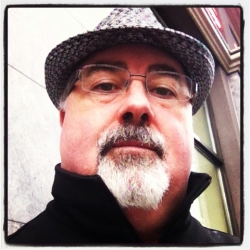 New Orleans
Pictures from our visits pre and post Katrina
Ashton's - The most gracious B&B we've stayed in.
Cambodia
Angkor Wat - the most impressive man made site we've experienced
Vietnam
Frenetic, exciting and welcoming (don't forget delicious!)
Paris
April in Paris - a nice break
Ireland
Anne's favourite and the place Ian's mum's from!
The Carribbean
Cruisin and exploring
Down Under
Mackerel Beach - An amazing little enclave north of Sydney.
Art Along the Way
Photos, paintings and sculptures we've encountered