All About Anne!
posted on March 5, 2010 by Anne
So we decide to become Innkeepers, hey thats sounds awesome, I mean everyone has talked about running a bed and breakfast when they retire so it should be easy eh?
One of the hats I wear is Baker. I love to bake, the only problem with a small family is when you bake a dozen of something or a few loaves of something, you either eat a lot or your freezer becomes too full and then you wait till its all gone so you can experiment on some new.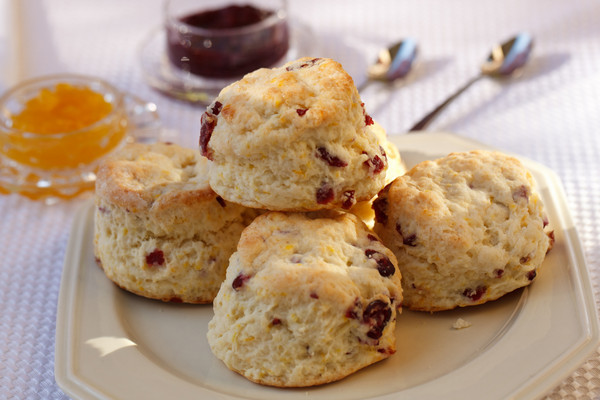 When we moved in June 1, 2003, Ian said, "Anne, you need to bake scones!" The only thing I knew about scones were what I had read in the Harlequin novels when I was a teenager. They sounded so romantic and were always described as hot and buttery, always served at tea time with homemade jams, clotted cream, lemon curd. I always thought they must be amazing and of course only available in the UK or at that time, England, Scotland, Ireland and Wales where most of the stories took place. Then in my 20's I was working with a very lovely Irishman and at coffee break he said he had bought some scones for a treat. I was surprised that he had bought them at the store we worked in but never the less was pretty excited to have my first scone. After pouring my coffee and sitting down, I glanced at a plate of cold store bought raisin tea biscuits and asked where the scones where? You can imagine my disappointment when I was told those are the scones. What a let down, I never read another Harlequin Romance after that.
More later.