Long Table Dining - Primastrada Style!
posted on June 7, 2011 by Ian MacPhee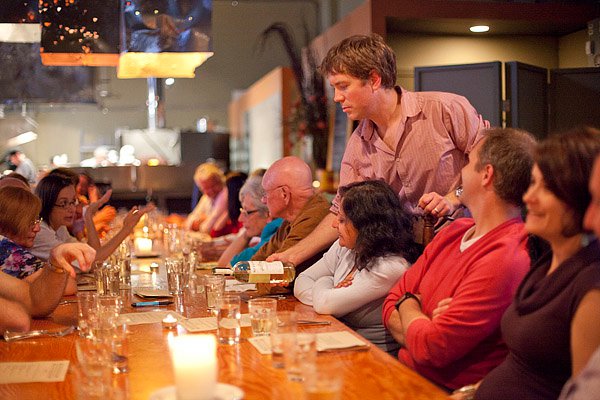 As an innkeeper I am naturally drawn to social settings. I love the cameraderie of getting together with friends & family but I also love meeting new folks in different social environments. Couple this with my love of good food and you'll know instantly why Pizzeria Primastrada's Long Table Dining series appealed to me the moment I heard about it.
Held the last Wednesday and Thursday of each month at the Bridge Street location each event focuses on the favourite or well known dishes and wines of a chosen region. The meal includes 4 dishes paired with 3 wine selections all for a very reasonable price of $50 + tax and gratuity.
In June the featured region is Puglia , the long narrow region that creates the heel of Italy's "boot" and borders the Adriatic Sea. It is a region of farming and viticulture. Rating 2nd in overall wine production, Puglia is home to such rising stars as Negroamaro and Primitivo (a close cousin to Zinfandel) wines.
The menu? Cozze Gratinate (baked mussels), Orecchiette coi Funghi (morels, pancetta, percorino, tomato sauce layered and baked) and Cutteriede (oven braised lamb with greens) are planned. Of course the meal ends with dessert!

The wines? A-mano Fiano Greco, Calatrasi La Piazza Primitivo & Squinzano Apollonio.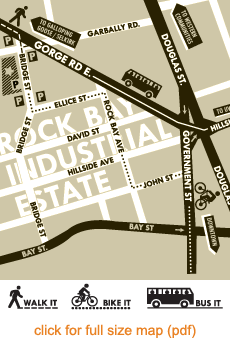 Dinners start at 7pm and are typically limited to 24 persons so it's no surprise they sell out fast. If you are interested in a great night out call 250.590.4388 or email Andrew.
Psst - my inside source tells me that July's featured region wil be Campagnia and August's is Sicily! Can you say "mangia tutto!"