Happy Hummingbirds
posted on July 25, 2011 by Ian MacPhee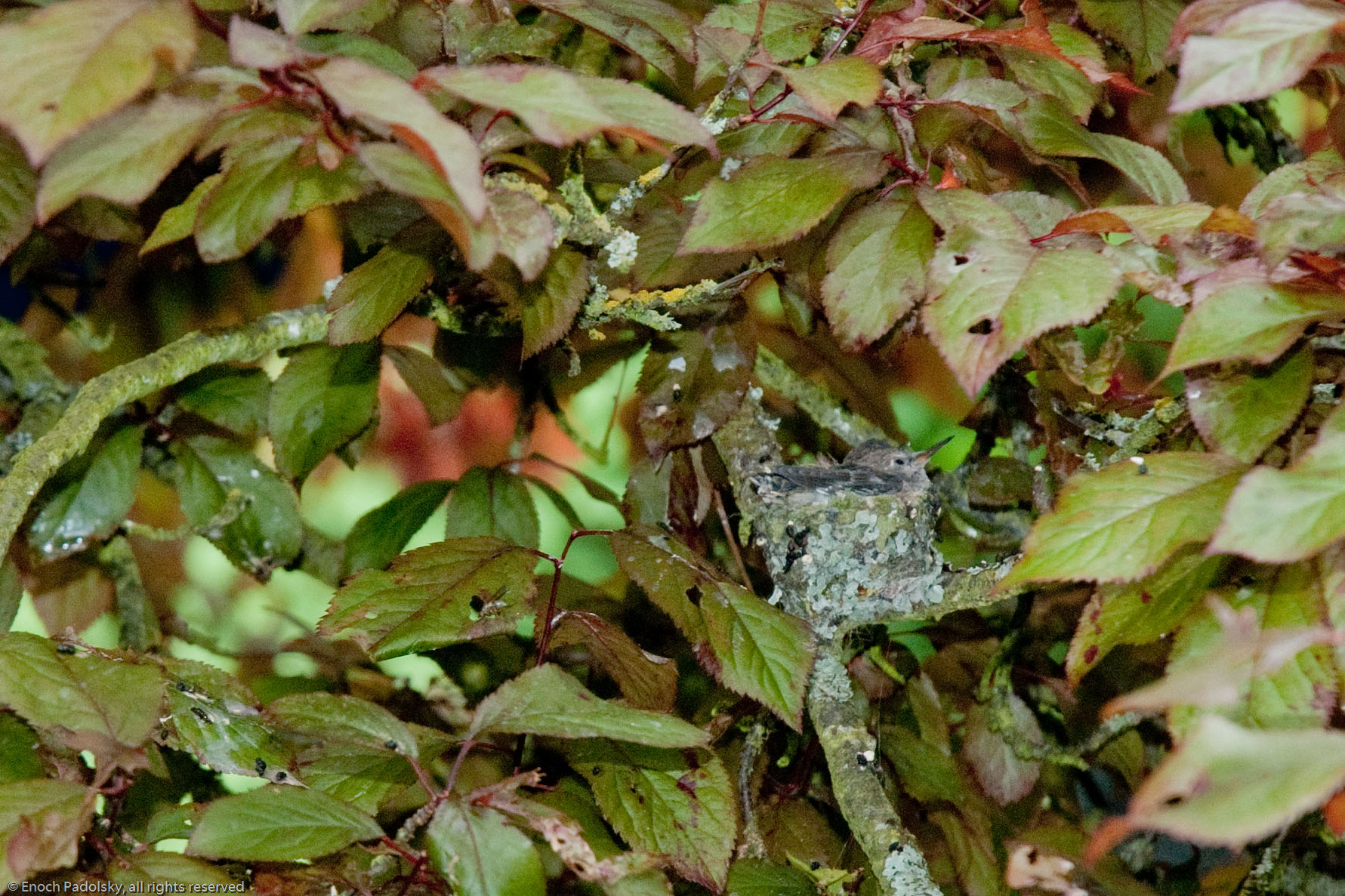 Visitor's to Victoria and Abbeymoore come for a wide variety of reasons, Some just wish to relax while others are drawn to the endless activities available. Our famous gardens and our fabulous restaurants have legions of followers and what's a city without festivals?
Well after 8 years running the Inn I can now happily add "birdwatching" to the list of attractions. OK - so I know there have always been birders about heading off with the guides and binoculars. Some have spotted the owls at Government House and of course the eagles are everywhere but over the last few weeks we've all had the opportunity to view something quite adorable and maybe even rare.
In the branches of the Japanese plum tree right off the front porch a lil' hummingbird made her nest. To the delight of our breakfast guests our own "Anna" would alight atop the nest and do what mama birds do best. As you can see by the photo above camouflage and size play a big role in protecting these lovely creatures and in fact it was just plain luck that we spotted her.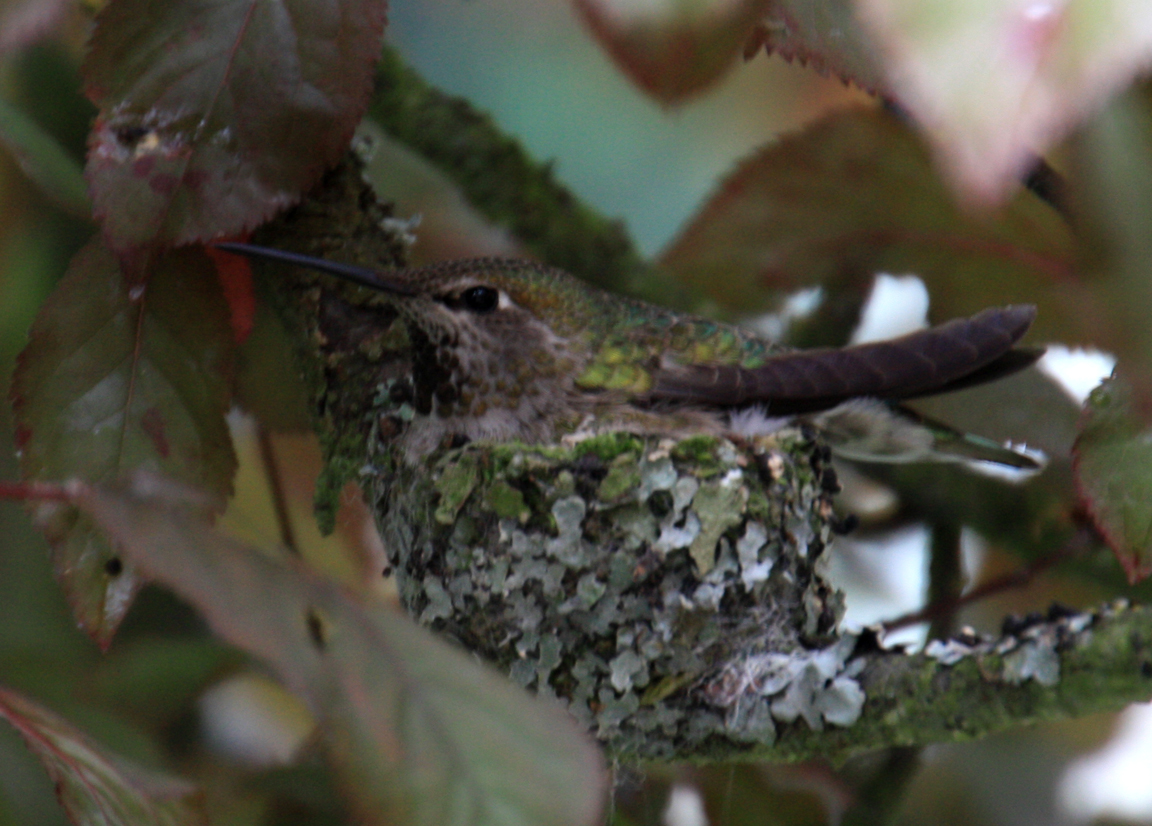 Our luck also held as several of our B&B guests were camera buffs and got these shots. Thanks to Enoch P. and Lenny Z. for sharing these great shots with us.
Now - what does a hummingbird want for breakfast anyway?