Fancy a cuppa?
posted on August 28, 2011 by Kara Johancsik
There's nothing quite like sitting back on a sunny afternoon enjoying a hot cup of Earl Grey. Or maybe a tall glass of iced lemon black tea. An iced chai latte would also be nice…or what about a warm cup of Chinese milk oolong?
Believe it or not, people come to Victoria just to taste our tea! The High Tea at the Empress is probably Victoria's most renowned tea experience, but if that's not in your budget, don't fret. Our downtown core is filled with a variety of teashops, each with unique blends and different specialties.
Teopia
Location: 616 Fort Street
Famed for: Flowering teas, Creamy Nut Oolong, Pomegranate Green Tea, and Amaretto Cherry
Teopia's website: http://www.teaopia.ca/
Stock up on loose-leaf tea for your tea cupboard or enjoy a hot or iced cup of tea in Teopia's comfortable sofas—Teaopia is both a lounge and a retail store. You'll love their exotic atmosphere and creative blends. Be sure to check out their flowering teas and wide selection of green tea.
Murchie's Tea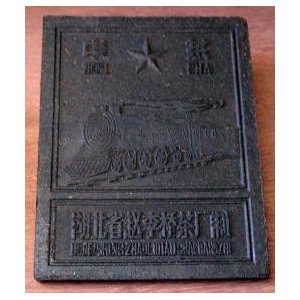 Location: 1110 Government Street
Famed for: Murchie's Blend, Earl Grey
Murchie's website: http://www.murchies.com/store/
If you're a fan of good old-fashioned British tea with milk and sugar, Murchie's is the place for you. This quaint British-style teashop (complete with a delectable deli, silver trays, doilies, and fresh scones) has been around since British Columbia became a province. If a Victoria-specific blend of hot, strong black tea is what you seek, you'll find it at Murchie's.
David's Tea
Location: 606 Johnson Street
Famed for: Coco Chai Rooibos, Read My Lips, Toasted Walnut
David's Tea website: http://www.davidstea.com/
David's Tea is funky, colourful, youthful, and it's also Canada's fastest-growing retail chain. David's Tea likes to experiment with its blends (Movie Night green tea with popcorn and caramel, anyone?) to create genuinely unique flavours, but it also offers high-quality straight teas from all over the world. What makes David's Tea special? Aside from over 125 different unique teas, David's Tea's exceptional customer service makes every visit a memorable experience.
Silk Road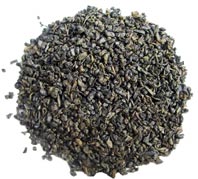 Location: 1624 Government Street
Famed for: Angelwater, Philosopher's Brew, and full matcha ceremonies
Silk Road website: http://www.silkroadtea.com/
Did you catch the matcha ceremony at last month's Dragon Boat festival? That was Silk Road! Located on the edge of Victoria's historic Chinatown, this teashop brings the ancient tea traditions from China, Japan, and Taiwan to Victoria. It's also renowned for its herbal blends and an unparalleled selection of tea merchandise. Guess what? There are spa products, too!