Flying Dutchman sighted in Victoria!
posted on October 5, 2011 by Pacific Opera Victoria
Breathtaking, mythic, gloriously romantic ... The Flying Dutchman opens October 6.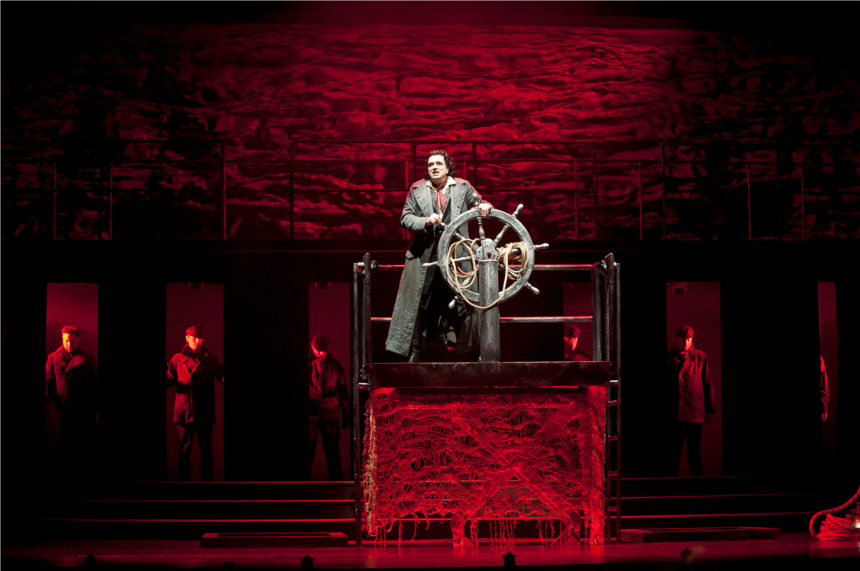 A spectral ship with black masts and blood red sails, a phantom crew, a cursed seafarer on an endless voyage – here is the most haunting of all legends of the sea. In punishment for blasphemy, a captain is doomed to wander the oceans till the end of time. Rest, refuge, even the peace of death are barred to him unless he finds a woman who will love him until death. Every seven years he makes landfall in his desperate, weary search . . . and finally finds Senta, a girl who longs to save him.
Dutchman is gloriously romantic, evoking the wild splendour of the Norwegian fiords, giving a voice to the sea, and bringing to life characters as sharply drawn as the lusty, testosterone-fuelled sailors, the obsessively dreaming Senta, her acquisitive father, and the brooding, flawed, nameless hero.
With music as tempestuous and elemental as the sea, Dutchman is the work that marked Wagner as a monumental force in opera.
Get your tickets now for what is sure to be a sellout run!
Founded in 1980, Pacific Opera Victoria (POV) has earned a reputation as one of Canada's leading opera companies. We are noted for our commitment to diverse repertoire, our original productions, our dedication to Canadian artists, and our leadership within the arts sector regionally and the opera sector nationally.
On a per capita basis, POV's audience is Canada's strongest opera audience by a factor of two. Thanks to this extraordinary audience support, POV is the fastest growing opera company in Canada. In the 2009-2010 season, we expanded from three productions each season to four, thus giving us more scope to present on our stage the most compelling and rewarding works from opera's 400-year history