Where's....LUCY? In Victoria at the Lucille "Gala" Ball!
posted on October 12, 2011 by Ian MacPhee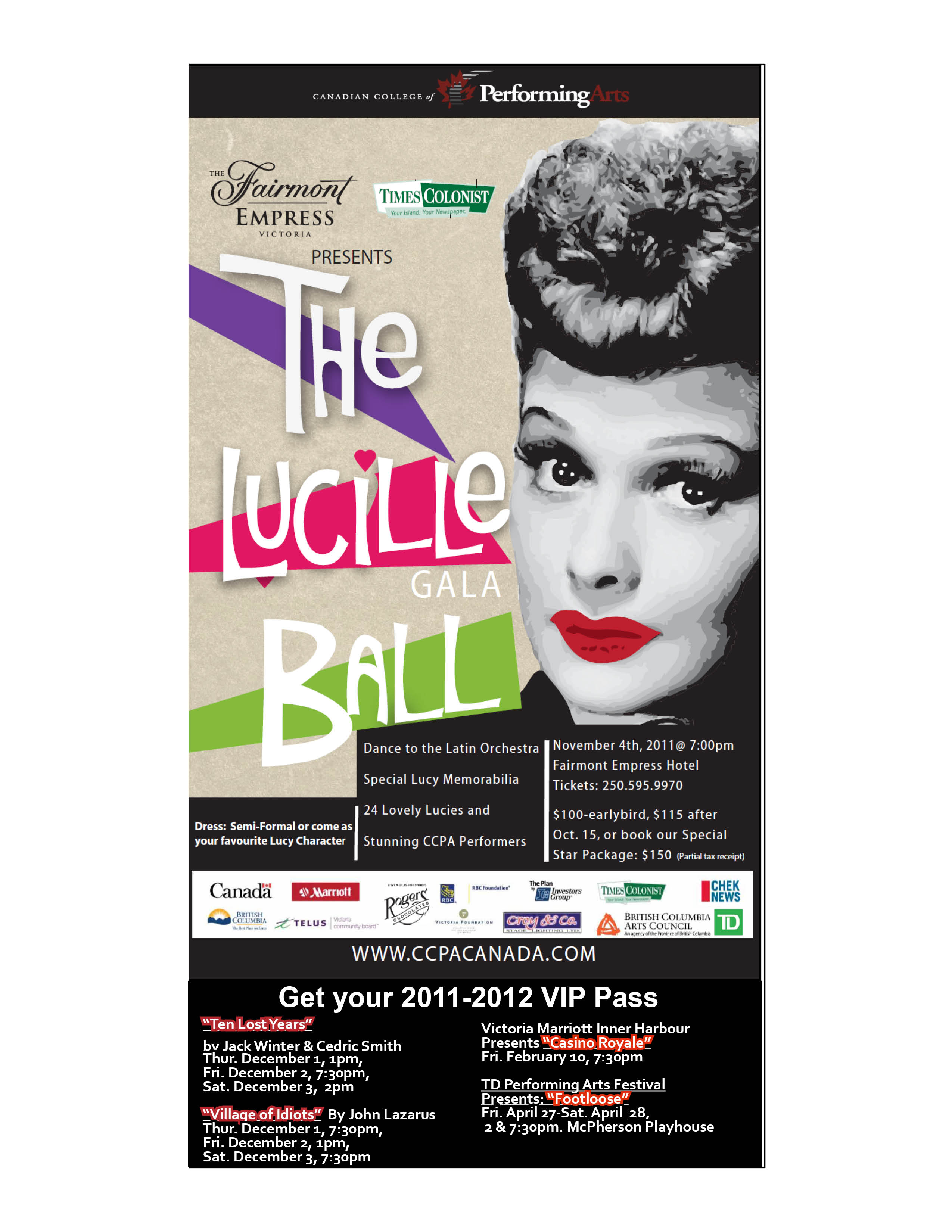 Dress as your favorite "Here's Lucy" character of just come for the fun November 4th at the Empress Hotel in beautiful Victoria BC Canada. Dance to a latin orchestra and browse special Lucy memoribilia while 24 "Lovely Lucys" mingle with the crowd. Proceeds benefit the CCPA. Tickets available at 250-595-9970.
The Canadian College of Performing Arts offers quality training in a broad spectrum of skills which will prepare the students for careers in the performance arts locally, nationally or internationally. The College provides a stimulating, positive and constructive environment where students are encouraged to develop high standards of work ethics and conduct which will serve them in any field of endeavour in the future.