A shot of cocktail knowledge with a twist of fun, on the rocks.
posted on September 17, 2011 by Kara Johancsik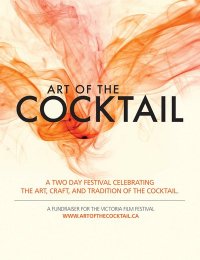 Ever wonder what exactly James Bond meant when he asked for his martini dry and shaken, not stirred? Want to learn how cocktails survived the era of prohibition or why barrel-aged cocktails are the next big thing? Fancy a taste of a fancy cocktail mixed with the spirits from a local artisan distillery?
You'll find all of these answers and experiences at Art of the Cocktail, a series ticketed festival-style events that take place all over Victoria from October 1-3. The main event, the Grand Cocktail Tasting, will tantalize your tastebuds with nearly 50 different flavours of spirits to choose from, not to mention complimentary appetizers from some of the West Coast's best chefs.
Sound too good to wait for? Visit participating restaurants in the meantime and treat yourself to a cocktail and appetizer pairing. You'll receive a recipe card from each restaurant or lounge, and if you collect them all, you'll be entered to win a Tippler's Prize. For a list of participating restaurants and lounges, click here.
If you're itching to release your inner bartender, sign up for a workshop to learn how to create your own spirits or mix the perfect cocktail. Better yet, watch the masters spin, flip, and shake their elixirs at a bartender competition. Who knows, you might even get to sip one of their creations afterwards!
Pick and choose your events online. Tickets for the events range from $25 to $45, and proceeds will be put towards the Victoria Film Festival.
Cheers to that!