The Kinsol Trestle is now open!
posted on September 24, 2011 by Kara Johancsik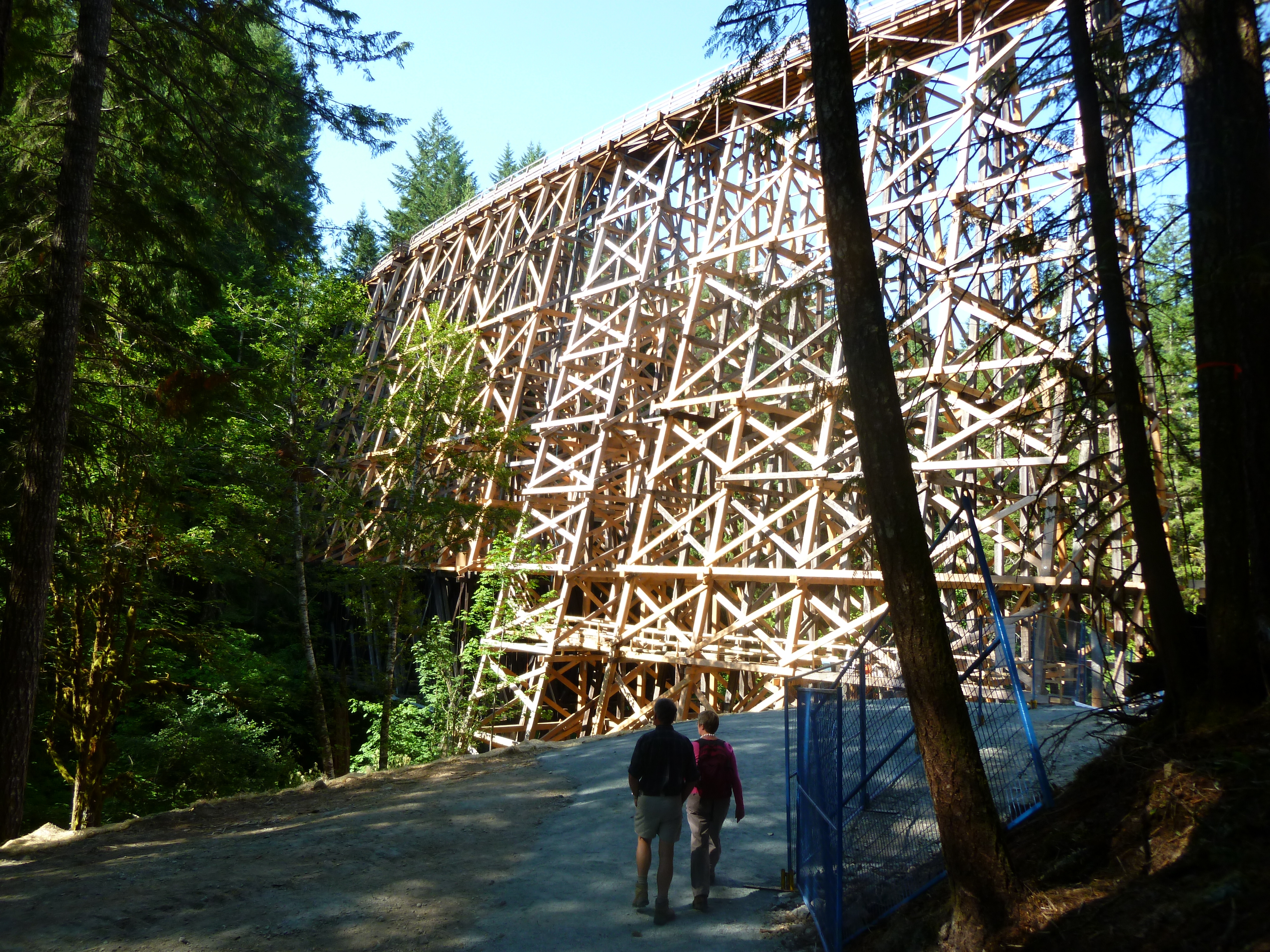 If you visited the Cowichan Valley on July 28, you would have found locals and visitors all a tussle over the Kinsol Trestle. This scenic yet unused remnant of the Canadian National Railway finally re-opened to the public as part of the Cowichan Valley Trail and Trans-Canada Trail, and the grand opening had residents and visitors clamouring to walk across this piece of local history. Now you too can explore the Kinsol Trestle via foot, bike, or horseback on your next trip up the Cowichan Valley.
Aside from being one of the tallest wooden rail trestles in the world, the Kinsol Trestle's stunning lush rainforest surroundings and rich history make it worth a visit. The Trestle was originally completed in 1918 as part of the Canadian National Railway's (CNR) project to connect Victoria to Port Alberni by railway. For decades, trains and trucks hauled passengers, freight service, and logs across the trestle. For decades, the trestle survived floods fires, and heavy weight, but in 1979, the CNR abandoned the trestle and left it unused until restoration work began in 2010. If you're a railway or history buff, you can learn more about the Kinsol Trestle here.
Today, the Kinsol Trestle is part of the Cowichan Valley Trail, Vancouver Island's section of the Trans-Canada trail system. This part of the trail connects Shawnigan Lake to the town of Lake Cowichan by following the old CNR line. You can spend the whole day hiking the Cowichan Valley trail, or you can pull off the highway and drive to the trailhead closest to the Kinsol Trestle. The path is perfect place for a leisurely hike or bike ride, and it's only a stone's throw away from Victoria!
For a map and directions to the trestle, click here.