Fall into the Harvest
posted on September 28, 2011 by Kara Johancsik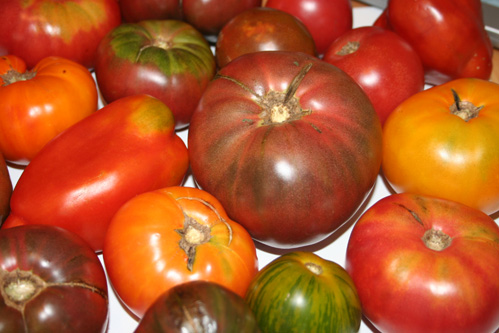 A little wind and rain here in Victoria this weekend was enough to remind us that summer is over and autumn has arrived. But don't let your spirits drop with the temperature—fall is food time on the Saanich peninsula, which means that farmer's markets are bumping and fresh produce is flooding to the food stands.
So, how best to get your hands on some crisp arugula, plump squash or fresh-baked apple pies? Well, you have options. Take a quick drive up to Saanich from Victoria during your stay and make a day-trip out of Saanich's famous harvestable goods. On any Saturday throughout October, you'll find an open-air market at the Peninsula Country Market at the Saanich Fairground. Aside from freshly picked produce, you'll also find live music, crafts, baked goods, spices, coffee and more!
Next stop is the North Saanich Farm Market, which also runs every Saturday from 9:30-12:30 in the North Saanich United Church's gardens. According to the friendly folks who run the event, this summer has brought a good haul of beets, greens, winter squash, mushrooms, corn, and free-range eggs to the market. Yum.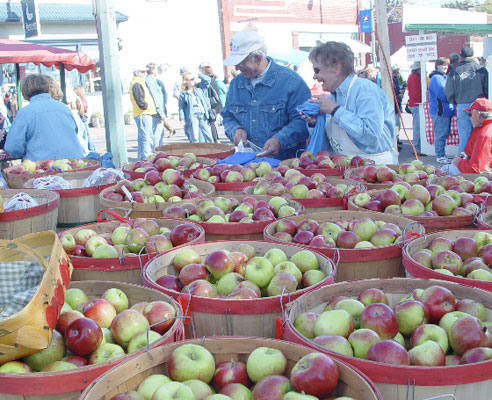 And then, of course, there are apples. Fresh, crisp, local apples. Although apples grow in abundance all over Victoria and Saanich, you'll find that Saltspring Island has a distinctly festive attitude towards their annual apple crop. The Saltspring Island Apple Festival draws visitors from all over the surrounding area to the island each year to taste over 100 varieties of apples grown on Saltspring. Organic farms across the island open their doors to the public and offer the best of their cheese, produce, or baked goods. This year's event takes place on October 2, 2011 from 9am to 5pm, so if you're in the area, plan a day-trip and hop on the ferry from Swartz Bay.
Your tastebuds will thank you, and so will your family when you come home with the Thanksgiving shopping already done!