Oh My those Sheets are so COMPHY!
posted on September 30, 2011 by Ian MacPhee
So here Anne and I are, lounging in a decadent king sized bed at the Green Lake Guesthouse in Seattle and we ask ourselves "What are these sheets? They're amazing!"

Now as fellow innkeepers we know the importance of a great bed with amazing linens and of course we're professionally curious by nature. We have always had 600+ thread egyptian cotton sheets on Abbeymoore's beds, hand ironed to a silky smoothness beyond compare - or so we thought. But suddenly we discover that the sheets on Julie's beds are as good (OK better) than what we've been using so we do what any curious innkeeper would do and we peel back the sheets and discover they are COMPHY brand.
"Wow" I say "Comphy - I can't believe it!" You see I knew of this product but being a cotton snob I'd poo-poo'd them because they are microfibre and that simply couldn't be as good - could it?
Well here we are, a year later, and COMPHY sheets are on all our beds and our guests couldn't be happier. Truth be told neither can we because they wash easier, dry faster and require no ironing!
Additionally our guests are able to purchase them from us at a really great price so they can enjoy them at home.
If you are interested in a set just let us know and we'll get them to you ASAP. They come in 5 colours and are guaranteed for 300 washes.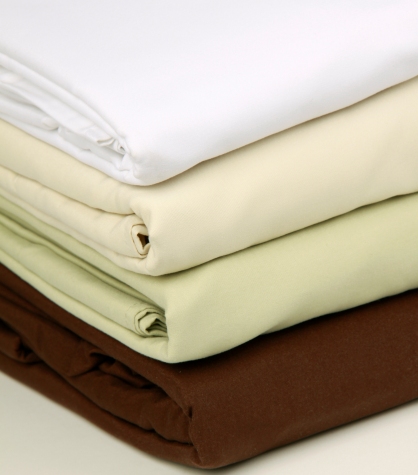 If you live in the USA we ship them from WA state via FEDEX ground and they sell for:
Queen Set US$143
King (or Cal King) set US$149
If you live in Canada we'll ship them from Abbeymoore. They cost a lil more as the Canadian Gov't charges us 18% duty so they are:
Queen Set CAD$169
King (or Cal King) set CAD$179
If you have any questions just give me a call at 888-801-1811.
Anyway I'm off to bed and Yep - I've got Comphy sheets there too!
TO ORDER COMPHY SHEETS & LINENS DIRECT FROM ABBEYMOORE CLICK HERE