Moss Street Market: the place to be on a Saturday morning!
posted on November 8, 2011 by Kara Johancsik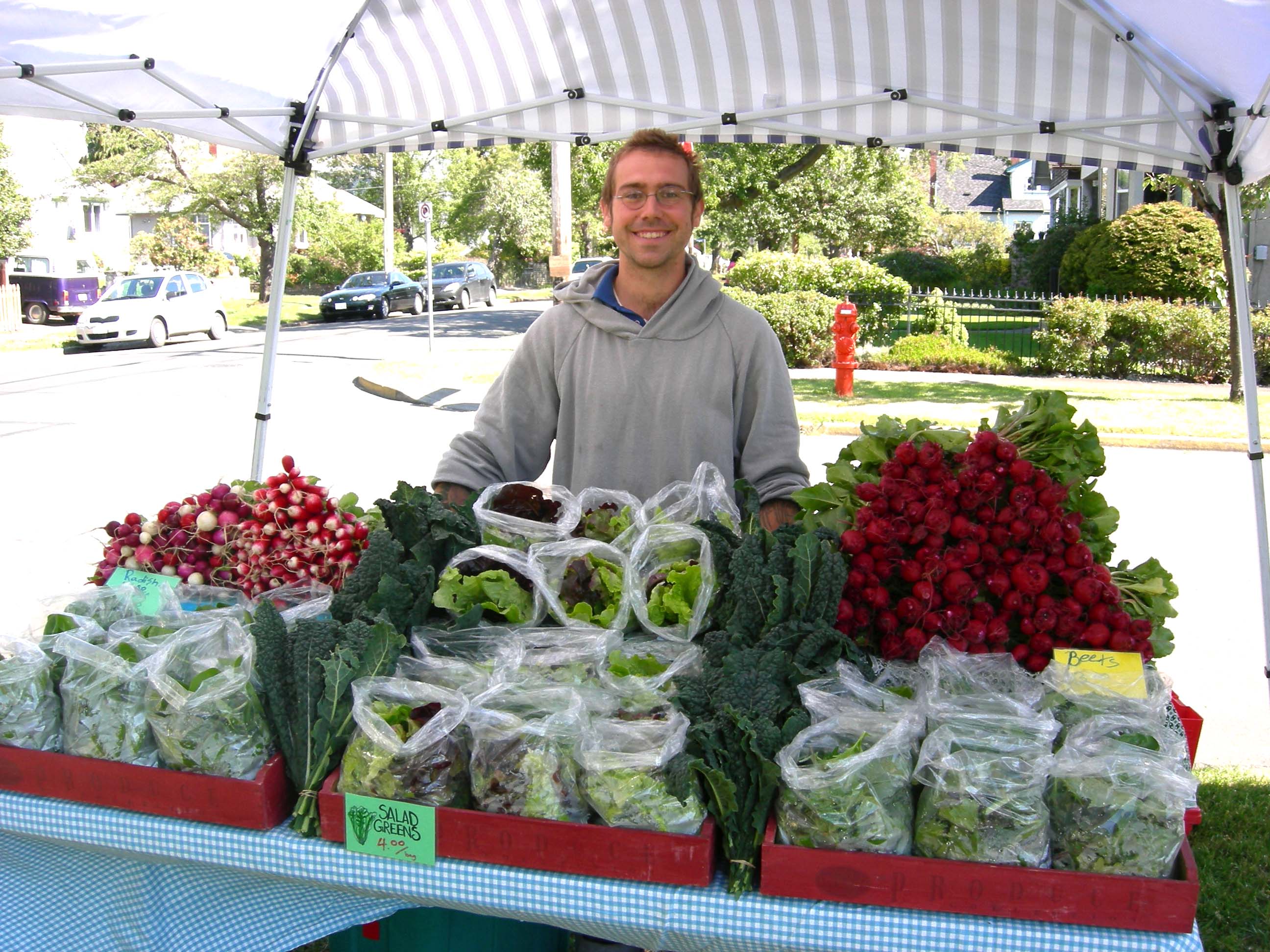 Picture this: You've woken up in your oh-so comfy Abbeymoore bed on a Saturday morning. After finishing a gourmet breakfast courtesy of Anne and Michelle, you sit back and contemplate what to do with the rest of this particularly beautifulday in Victoria. You could rush off somewhere to beat the crowds, of course. Or you could take it easy for a few hours with a leisurely walk through Fairfield to the Moss Street market. Here's a little
secret: Moss Street is one of the most beautiful streets in Victoria. The trees along Moss Street burst with cherry blossoms in the spring and turn bright colours in the fall, which make the downhill walk from Abbeymoore doubly enjoyable. When you arrive at the market friendly farmers will invite you to feast your senses upon their
fresh-grown produce or just-out-of-the-oven baked goods.
Sigh. Now doesn't that just sound like the stuff Saturday mornings should be made of?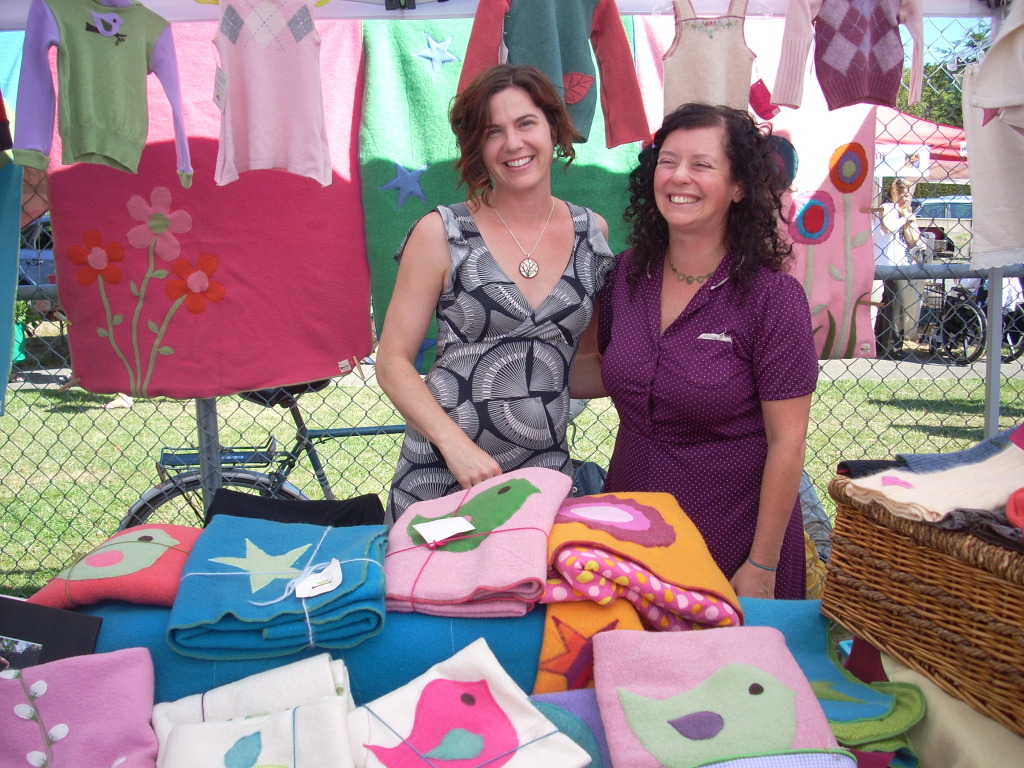 The Moss Street Market is an authentic community market that brings seasonal organic produce from nearby farms in Saanich and on Salt Spring Island to Fairfield. Although the market emphasizes fresh food and produce, you'll also find art, jewelry, live music, handmade soaps, crafts, woodworks, and more. Looking for souvenirs or Christmas gifts? Every purchase helps support these local farmers and artisans!
When you visit the market, come prepared and bring cash. Most vendors don't have credit or debit machines and the closest ATM is a ten-minute walk away in Cook Street Village. The market runs every Saturday through May to October from 10am to 2pm, rain or shine. Half-day markets take place every Saturday in April, on November 5 and 12, and there are special holiday markets on December 10 and 11, 2011
More information about the Moss Street Market can be found here!
Finished with the market? Don't stop there! Why not wander over to Cook Street Village for more shopping or walk down to the beach near Dallas road? You could easily spend a whole day exploring our stunning neighbourhood. Moss Street is just the beginning!