The Must-Sees of Government Street Shopping
posted on December 11, 2011 by Kara Johancsik
Whether you are "Born to Shop" or just looking for that something special be sure to take a stroll along Government Street & check out these quaint local shops. With so many unique gifts and goods to choose from, Government Street shopping guarantees that you'll find the right gift, souvenir, or special something to take home for yourself.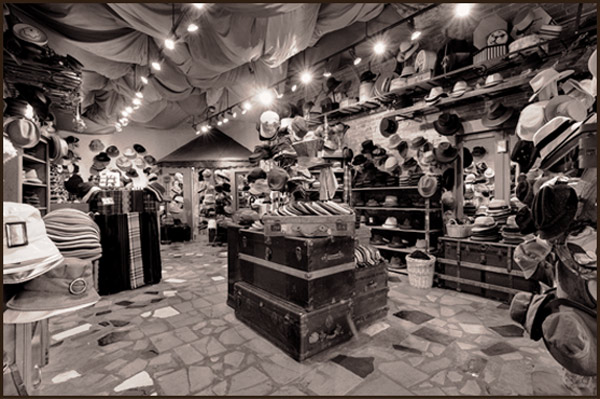 Roberta's Hats
Bowlers, gangster fedoras, berets, boaters, flatcaps, Panama hats, top hats, and big fancy lace hats to wear to the races…Roberta's Hats has it all. The endless varieties of hats are all high quality, reasonably priced, and properly sized. Hats off to that!
Munro's Books' wide selection of literature and magnificent architecture turns book shopping into an experience you won't forget. Aside from the extensive collection of literature and high quality customer service, you'll also enjoy browsing for books in a 1909 neo-classical building that was originally built for the Royal Bank. You might just find it hard to leave!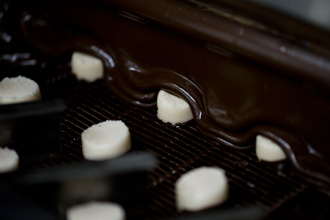 Rogers' Chocolates
Step into Rogers' Chocolates and step back in time! This fine chocolate shop began as a small operation in the back of Charles "Candy" Rogers' grocery store in 1885, and opened on Government Street in 1891. Today, Rogers' Chocolates has eight different locations across Victoria, Vancouver, and Whistler, but the original store's drool-worthy chocolates and enticing old-fashioned atmosphere make it special.
Murchie's Tea and Coffee has been offering high quality tea, coffee, spices, and baked goods to British Columbians in Victoria and Vancouver for 105 years. Their Government Street Store has specialty loose leaf, fine coffees, and all their best Murch-andise. It's also a great place to stop and refuel with a hot cup of their famous Murchie's tea blend and a freshly baked scone. Afternoon tea served daily.

Old Morris Tobacconist LTD
If you've got someone on your gift list who's fond of fine cigars, fancy pipes, and good shaving kits, head to Old Morris Tobacconist. Their high-end products and fancy interior (complete with mahogany, marble, and onyx!) make this shop one of the last examples of Victorian-era high society left in Victoria.