Do YOU like to ride your bicycle? - Bikeable Victoria Part 1
posted on February 11, 2012 by Kara Johancsik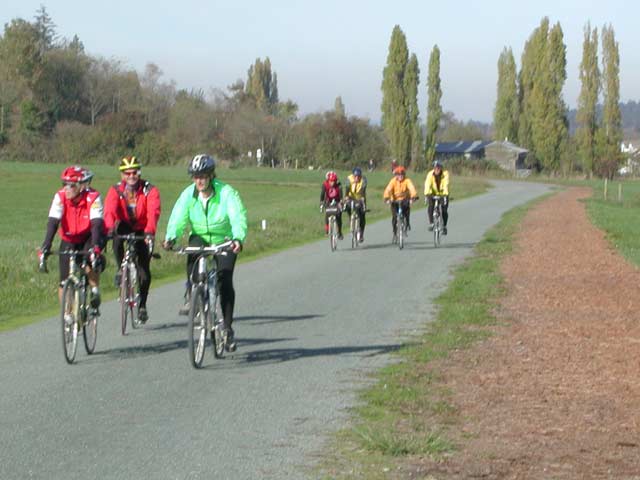 Here in Victoria, we've got it good. We've got oceans on all sides, laid-back vibes, and great views of the Olympic mountains. And if you haven't heard, we've also got great weather—great enough to ride our bikes all year around. Cruising through our beautiful streets in the middle of what the rest of the country calls "winter" while daffodils bloom in the ditches…now that's something to write home about!
What better way to celebrate being in one of the most bikeable cities in the world than by going for a pedal yourself? Throughout the year, the Greater Victoria Cyclist Coalition (GVCC) hosts themed rides for the public, and they'd love to have you along! There's the annual "Spooks and Spokes" ride on Halloween weekend that takes you to spooky spots and haunted hovels, and the Christmas Lights ride in December that features the best colourful lights displays in Saanich.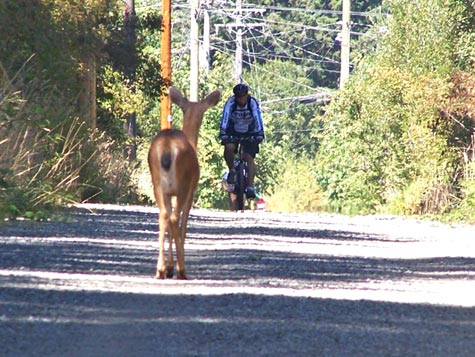 GVCC also welcomes the public to recreational group rides throughout the year. For example, the group recently took a 30-km trip from Esquimalt to Saanich, then through the pretty neighbourhoods of Uplands, Oak Bay, and Fairfield. These scenic trips are the perfect way to get outside the downtown core and see the beautiful suburbs of our city. To find out about upcoming rides you can join, click here. If there are no GVCC rides happening during your stay, you can also have a look at their recent rides and get great ideas for routes (http://gvcc.bc.ca/rides/cycling-routes).
Wondering where to rent a bike for a day? That's easy...
Cycle Treks in the inner harbour rents bikes and has great tours.
Cycle BC on Wharf Street rents bikes, scooters, and motorcycles.
Happy pedaling!