Feast your way to 2012!
posted on December 15, 2011 by Kara Johancsik
Ahh, the New Year. It's time to wipe away all the bad habits you developed over the past year and start fresh. You'll buy that gym membership, eat more vegetables, and stop spending so much money on weekday wine. But before you do all that, you may as well indulge! Treat yourself to a fancy feast at one of these top-notch venues in Victoria this New Year's Eve.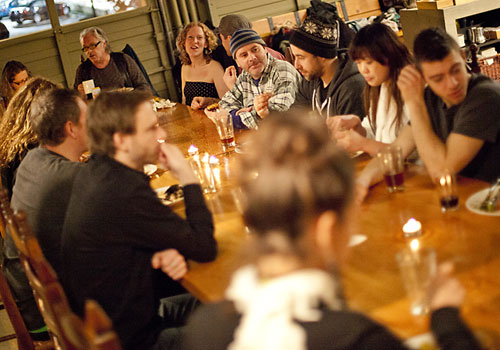 Pizzeria Primastrada
Pizzeria Primastrada welcomes the New Year Italian-style: that means with a special multi course meal of crostini with broccoli rabe, torta caprese and in-house cotechino sausage with lentils. Don't forget to wear your red underwear—toasting prosecco while wearing red undies brings good luck! You'll find these Italian New Year's traditions at their Bridge Street location, but their Cook Street restaurant will also be open on New Year's Eve if you'd rather walk from Abbeymoore and burn some calories first.
Paprika Bistro
Mmm-mm…Paprika Bistro's westcoast-french cuisine is always divine, but their special New Year's Eve menu is something else. Roasted pear salad, baked dungesse crab fusilli, or chocolate and grand fir panna cotta, anyone? Check out their menu and make a reservation!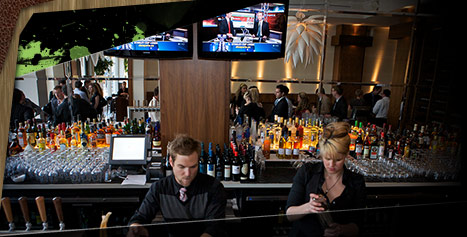 Veneto Tapa Lounge
Get out your swankiest dress or most stylish suit and head to Veneto Tapa Lounge for their New Year's special. Seatings are at 6pm and 8pm, and promise to offer some of the best dishes from Chef Tod's tapa menu. A live DJ will keep the party going until midnight! Seating is limited, so book now at 250-383-2279.
Café Brio
Recently voted one of Victoria's top five best-loved restaurants, Café Brio consistently wins the hearts of locals and visitors. Their New Year's Eve menu is a great way to sample some of their fantastic local-inspired cuisine.
If you've overindulged on the champagne or prosecco, fear not: it's nothing that a good sleep-in and an Abbeymoore breakfast by Anne can't cure!