Butchart goes boom!
posted on June 15, 2012 by Kara Johancsik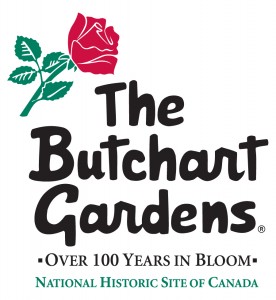 At Butchart Gardens, you don't have to wait for a holiday to celebrate. Warm Saturday evenings in are reason enough! Head to Butchart Gardens on a Saturday evening in the summer and see a dazzling fireworks display free with admission.
Fireworks shows at Butchart Gardens have been a tradition since 1977. The magical fireworks display and live music in the gardens draw visitors from all over the world to the gardens for a memorable evening of lights and music. On most weekend evenings in the summer, you'll also find live music in the gardens. Keep checking Butchart Gardens' entertainment calendar to see a list of upcoming shows!
So why not pack a picnic, enjoy live music before the sun goes down, then settle down on the lawn to see the fireworks? This year's fireworks will happen on June 30, July 7, July 14, July 21, July 28, August 4, August 11, August 18, August 25, and September 1. Pack a picnic and enjoy the live musical entertainment in the gardens before the sun goes down, then settle on to the lawn to see the fireworks display.
But be warned—the fireworks are popular! To avoid car lineups, take a BC transit bus from downtown Victoria and arrive at the admission gate. Bus times can vary according to the season, to be sure to look at the bus schedule and plan ahead. During the summer, buses will also leave from Butchart Gardens and take guests back to Victoria after the fireworks.
To best enjoy the fireworks, bring a blanket or lawn chair to sit on, and arrive early to get a good seat. Tickets to Butchart Gardens can be purchased at a discounted rate at Abbeymoore, or better yet, included with our fantastic Glorious Gardens Package. Find out more about the fireworks here!