Gardens, Totems, Music and More!
posted on July 5, 2012 by Kara Johancsik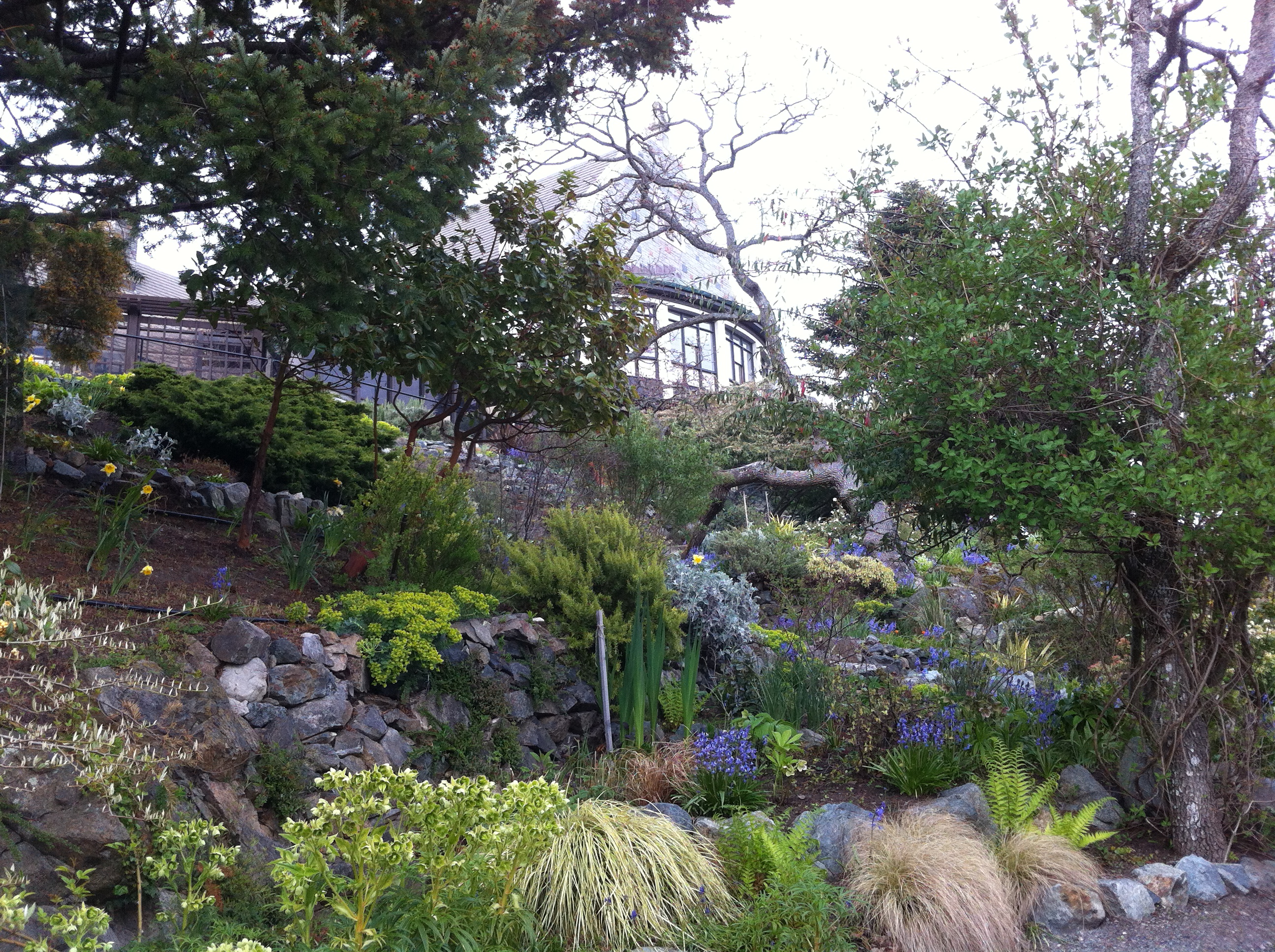 Victoria's Government House may where the Lieutenant Governor of BC conducts his business, but it's home to more than bureaucrats. It's the ceremonial home to British Columbians and visitors to the province alike! There's lots going on for the public to enjoy, from the annual Music on the Lawn concert series in July and a a new totem carving, to gorgeous year-round gardens and special events. Come to the Government House in Rockland and see!
In July Government House entertains the masses with their annual Music on the Lawn. This year's concert series kicks off on July 5th with the Timebenders. July 12th features the Sutcliffes, Victoria's favourite Beatles cover band. Finally, Queenie and the Groove Kings play on July 19th to wrap up the series. All concerts are free to attend, and start at 6pm in the bandshell on the east lawn of the Government House grounds. Bring a lawn chair or blanket, and get ready to groove Government House-style!
This year's special events at Government House include the carving of a new 30-foot totem pole. In April, renowned KwaGulth carver and artist Chief Tony Hunt began work on this new pole, called Hosaqami. The Government House will celebrate its completion in September with a 30-minute ceremony. If you stop by the Cary Castle Mews on the southeast side of the Government House grounds this September, you might see Chief Tony Hunt hard at work. The public is also welcome to the ceremony in September.
While at Carey Mews stop for a cup of Tea and a scone at the new tea house and you might just recognize Anne who volunteers there.
All pomp and ceremony aside, the Government House grounds are a great place for anyone to come enjoy an evening stroll or a romantic afternoon. The house is located at 1401 Rockland Avenue, and the grounds are open every day from dawn until dusk, free of charge. The gardens are fabulous, and the view of the Olympic Mountains and Strait of Juan de Fuca in the distance is breathtaking. You can also book tours of the gardens and areas not usually seen by the public for $35 / person. To find out more, visit their website or call (250) 387-2080.