Fringe Forever!
posted on August 13, 2012 by Kara Johancsik


If you've never been to a Fringe Festival before, now's your chance. The Victoria Fringe Festival between August 23rd and September 2nd is a great place to discover what Fringe is all about and how you can enjoy it. Fringe Festivals showcase un-juried, un-judged performances by actors, singers, dancers, and comedians from Victoria and from around the world. Watch a show and you'll see why Fringe festivals are growing ever more popular around Canada.
Fringe's rich history dates back to the 1947 Edinburgh International Festival, when eight theatre troops turned up and performed uninvited. The spirit of spontaneous, un-judged theatre took hold, and the Fringe Festival Society formed in 1959. Since then, the tradition of Fringe has spread. Canada's first Fringe Festival took place in 1982, and today, almost every major Canadian city hosts a Fringe Festival once a year.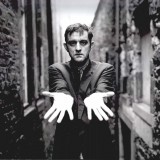 The Victoria Fringe Festival is one of the oldest Fringe Festivals in Canada. Hosted by Intrepid Theatre, Victoria's Fringe chooses over 60 productions for the festival by lottery. That's right—they choose the shows featured in the festival from out of a hat! Performances take place in venues around downtown Victoria, and showcase theatre companies from Vancouver Island, Victoria, Vancouver, and around the world. You'll find everything from sketchy comedy, plays, and acting, to dancing and multimedia performance art.
Check out the Fringe Festival lineup to get a taste of what's coming. Among the wide variety of performances is hilarious comedy by Pump Trolley Comedy from Vancouver, a dark play called My Aim Is True by Victoria theatre company Garbage Bear Productions, and Beautiful Obedient Wife, an original comedy about a mail-order bride.
To see a show, you need a Fringe Festival button and a ticket. Festival buttons are $5, and act as your membership to the Fringe Festival, which will allow you to purchase tickets to any show. Tickets are usually around $11 and go on sale one hour before the show. If you think the show you want to see might sell out, line up early or purchase tickets online ahead of time. There's no reserved seating, so do your research and plan your festival!
Performances will take place at Metro Studio, the Victoria Event Centre, the Downtown Activity Centre, and VCM Wood Hall. More venues and a schedule of events will be announced closer to the date, so keep checking the fringe website for more details.
See you at the show!