Give us one more day, and check out Juan de Fuca Provincial Park!
posted on September 14, 2012 by Kara Johancsik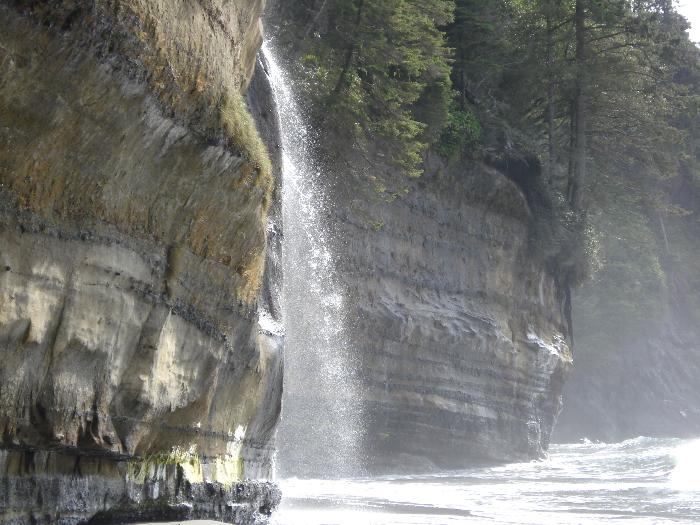 Thinking of booking a night at Abbeymoore? Then think about making it two! Heck, why not make it three, or four, or more? There's so much to do in our beautiful area that we'll have no trouble keeping you busy with another day's adventure.
If you've never experienced authentic West-Coast wilderness, then the Juan de Fuca Provincial Park is a must-see. Only an hour and a half's drive from Victoria along the West Coast highway from Sooke, Juan de Fuca Provincial Park extends along the West Coast of Vancouver Island from the small surf town of Jordan River to the fishing village of Port Renfrew.
The park's main feature is the Juan de Fuca trail, a hiking trail that extends 47km along the coastline from China Beach to Botanical Beach. This scenic, winding trail offers an alternative to the increasingly popular West Coast trail, which runs just north of the Juan de Fuca from Bamfield to Port Renfrew.
Although many hikers will attempt to hike the whole trail, the trailheads and access points along the coast make for idyllic daytrip destinations. From China Beach, the most southerly access point to the park, you can hike a short segment of the trail through mossy rainforest to the beach. Hike just 2 km further to nearby Mystic Beach, and you'll find a gorgeous cliff waterfall and majestic views of the Olympic Mountains in the distance.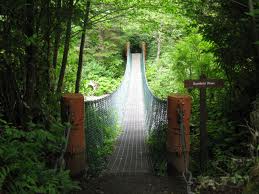 One of the Juan de Fuca's best-loved spots is Sombrio Beach, which is always abuzz with surfers, hikers, and day-trippers. Famed for its rolling surf and great views, Sombrio is also one of the longest stretches of beach on the trail, making it an ideal place for a leisurely walk. Hint: Sombrio sunsets during the summer (or winter, for that matter!) are truly one-of-a-kind.
Travel further north, and you'll reach Botanical Beach next to Port Renfrew. The flat, forested trail leads you to warm rocks, expansive views of open ocean, and hidden tidal pools. From Botanical Beach, it's only 10 minutes to Port Renfew, a quaint town that's great for grabbing lunch or sitting down for a pint.
Wherever you choose to visit, the park's windswept beaches, towering cliffs, and lush rainforest will leave you with photos better than postcards. And after a day of walking down the beach, exploring tidal pools, or hiking the trail, your big bed at Abbeymoore will feel even comfier than it did the night before!