Get a TASTE of Vancouver Island!
posted on May 18, 2012 by Kara Johancsik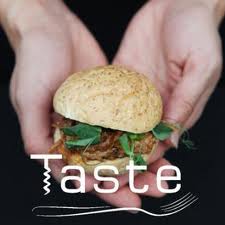 If Vancouver Island had a taste, it would probably taste like fresh greens, organic root vegetables, shellfish, salmon, fine wine, loose leaf tea, and gourmet chocolate. Victoria's annual TASTE Festival, which takes place on July 19-22, 2012, showcases the smorgasbord of food, wine, and other delectable edibles produced on southern Vancouver Island. Throughout the weekend, TASTE puts on tastings, seminars, and many delicious meals throughout Victoria. You'll walk away with a full belly, satisfied tastebuds, and some extra food and wine knowledge to boot.
The festival kicks off with the main event on the evening of July 19 at Crystal Gardens. It's a tasting of a wide array of BC wines and local seasonal cuisine that features Victoria's top chefs and the best local farmers and suppliers.
And it doesn't end there! Throughout the rest of the weekend, tastings and seminars take place at different venues all over the city. On the morning of Friday the 22nd, a tea master and chocolatier will work together to create a memorable chocolate-tea pairing. Later, Executive Chef Takashi will cook up a fresh seafood feast in front of your eyes at the renowned Sips and Seafood event at the Inn at Laurel Point.
Saturday's events consist of two exciting wine seminars on BC bubbly and BC Pinot Noir during the day, and Swine and the Vine in the late afternoon. Sip on Island wines and enjoy a whole roasted pig (organic and ethically raised, of course) on the patio of Hotel Grand Pacific.
TASTE wraps up with Band, Bubbles & Bennys at Vista 18, and the Land and Sea Harvest on the Family Farm at Vantreight Farms on the Sunday. Feast on a three-course brunch while sipping on bubbly and listening to jazz at the Band, Bubbles, & Bennys event during the morning. Then make sure you save room for family-style mid-summer harvest cooking at Vantreight Farms.
Yum! Find out about TASTE's events here, and keep checking the website for updates.