Give us one more day, and head to Cowichan Bay!
posted on October 15, 2012 by Kara Johancsik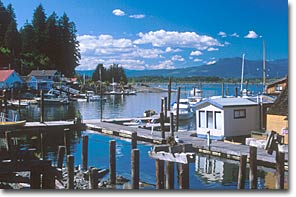 Cowichan Bay is what we travel enthusiasts call a "hidden gem": it's small, quaint, and slightly out of the way, with a relaxed seaside feel, friendly locals, and collection of shops, restaurants, cafes, and activities. All this adds up to another ideal daytrip destination for visitors to southern Vancouver Island .
"Cowichan" means "warm country" or "land warmed by the sun" in Halkomelem. The Halkomelem peoples used this fertile swath of land traditionally for fishing, farming, and settlement. In the 1850s, European settlers established a Hudson's Bay Company fort in Cowichan Bay, and by 1900, the area was buzzing with tourists from incoming steamboats.
To this day, Cowichan Bay's stunning scenery, rich history, and access to fresh produce and seafood make it a place travelers love to visit. To learn about Cowichan Bay history, walk through the boat exhibits at the Cowichan Bay Marine Centre, or play a match at the historic South Cowichan Lawn Tennis Club, the oldest lawn tennis court in the world after Wimbledon!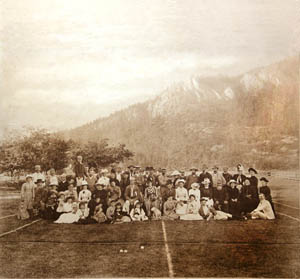 Fancy some time out on the water? Rent kayaks and see if you can spot whales or seals in the bay. Or, go fishing for salmon along the Cowichan River, one of Vancouver Island's most consistent fishing rivers. Rent a boat and take a picnic to an isolated island, go sailing for a day, or enjoy a whale watching tour. And if you still can't get enough time on on the water, head to the annual Cowichan Bay Boat Festival in June!
A visit to Cowichan Bay wouldn't be complete without some time spent taking advantage of the unique shopping and dining. The main street is packed with galleries and specialty boutiques, and restaurants and cafés offer the best fresh local food. Hint: head to Hilary's Cheese and Deli for a light lunch—you won't be disappointed