Give us one more day and…go local on Salt Spring Island!
posted on November 8, 2012 by Kara Johancsik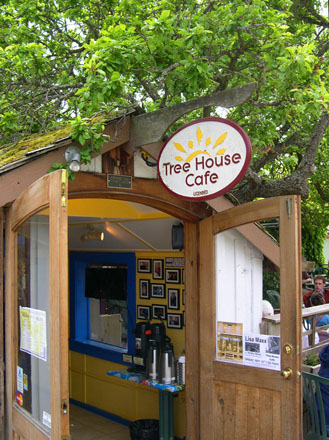 There's no better way to escape big city life than by heading to Salt Spring Island. Spend a day enjoying locally grown organic food, watching theatre or live music, and meeting laid back locals, you'll walk away feeling refreshed by Salt Spring's unique support for the farmers, artisans, and outdoorspeople of their community.
Head to the Salt Spring Island Saturday Market on any Saturday from April to October, and you'll find painters, potters, jewelers, artisans, farmers, cheese producers, musicians and more selling and showing their unique wares. The market's "homespun guarantee" ensures that all vendors make, bake, produce, or grow their products themselves. This means that anything you'll buy on the island supports local artists, and you won't find the same products anywhere else.
Despite Salt Spring Island's relatively small population, there are over 34 art galleries and studios on the island, and even more musicians, actors, and other artisans. Take yourself on a self-guided studio tour and watch artists at work weaving textiles, carving wood, shaping pottery, and painting. Head to Ganges' Treehouse Café during any night of the summer and see a new musician play, or visit ArtSpring Theatre to discover Salt Spring's performing arts talent.
See why Salt Springers take pride in local apple farms at the Salt Spring Island Apple Festival in October. Apple farming on Salt Spring is a tradition that dates back to 1860, and the island is home to over 100 different varieties of apples. During this one-day festival, Salt Spring's apple farms open to the public and offer tastes of apple pie, apple strudel, apple butter, and more.
Once you've eaten your fill, take advantage of Salt Spring's many year-round opportunities for outdoor adventure. Rent a kayak and explore Salt Spring's calm, warm waters and protected inlets, or coast through rolling country roads on a bicycle. Salt Spring is hilly, but stunning views make it well worth the effort! Talk to the Salt Spring Island Adventure Co. to rent a kayak, head out on a sailboat charter, borrow a bike, or take a guided tour.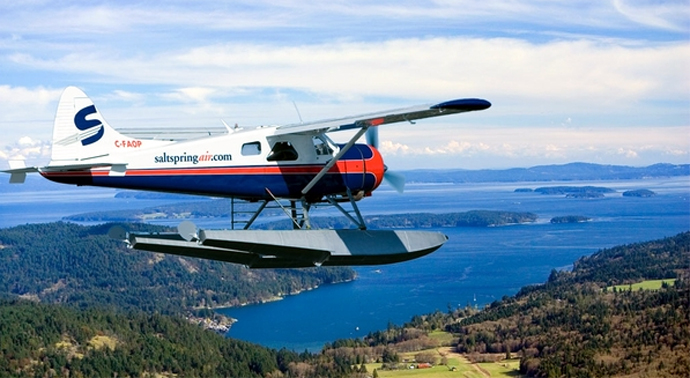 Getting to Salt Spring Island is as easy as hopping on a ferry from Schwartz Bay, or catching a seaplane from downtown Victoria. Plan your trip using BC Ferries' schedule or by checking flights at Salt Spring Air .