Theatre with a SPARK!
posted on February 20, 2012 by Kara Johancsik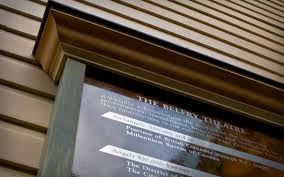 The cozy historic Belfry Theatre in the heart of Fernwood experiences an explosion of new talent, new productions, and free events during their annual SPARK Festival. Between March 7 and 25, 2012 SPARK will bring fresh ideas, new plays, and free events to the Belfry's stage with an emphasis on accessibility and outreach to local artists. Whether you're a seasoned theatre-goer looking for the latest talent or simply curious about Victoria's theatre scene, you'll enjoy the thought-provoking plays put on by this unique intimate festival.
The festival features five main components: bigger shows, mini-plays, theatre workshops, new play readings, and of course, a big party to celebrate the event. This year's big shows are critically acclaimed and well worth seeing. During the first week of the festival, Goodness and Kitt and Jane will take to the stage. Goodness is a stunning piece from Toronto's Volcano that seeks to understand the madness of genocide. It has played across the world, in Rwanda, Edinburgh and New York, and has captivated audiences everywhere. Kitt and Jane, which comes from Victoria's SNAFU Dance Theatre, is an entertaining interactive survival guide to a post-apocalyptic world by two fourteen-year-olds.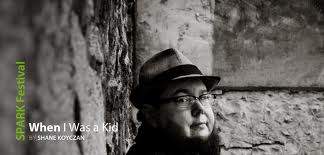 The second week features When I Was a Kid by Shane Koyczan, the spoken word virtuoso that performed "We Are More" at the opening of the Vancouver 2010 Olympics, and Fish Eyes by Anita Majumdar. In When I Was a Kid, Koyczan encourages the audience to regain our childish sense of wonder. Anita Majumdar's Fish Eyes explores issues of identity, imperialism, and cultural appropriation with a touch of comedy.
While you're there, don't miss the Belfry's new play, Home is a Beautiful Word, a free play that shows on March 19 and 20. The play, an ongoing project of Belfry Theatre's during the last eighteen months, is verbatim theatre from transcribed interviews with Victoria's homeless community.
In between these big shows are free mini-plays, which run each night at 7:20 and 7:40. Seating is first come, first serve, so it's very important to arrive well in advance in order to get a seat! Find out more about mini plays on the festival's website.
This year's festival also includes workshops for theatre creation, lighting design, and Bollywood dancing, which are $20 each, or $10 for those who have bought tickets to Goodness, Kit and Jane, When I Was a Kid, and Fish Eyes. Call the box office at 250-385-6818 ahead of time to register!
SPARK passes are $74 and provide access to all of the big shows and workshops. You can also buy tickets to the individual big shows for $20 apiece. Purchase your tickets online here.
After watching a play or attending a workshop, treat yourself to some of of Fernwood's culinary gems: authentic Caribbean food at Stir It Up, Asian fusian cuisine at Kulu Restaurant, drinks and nibbles at the Fernwood Inn, or wine and small plates at Stage Wine Bar.
Happy play-watching!