Tickets for the David Foster Miracle Concert on sale now!
posted on March 19, 2012 by Kara Johancsik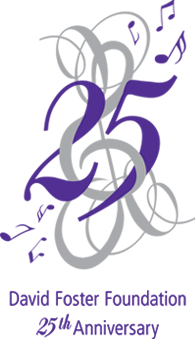 David Foster, a 16-time Grammy award winning producer and songwriter and Victoria native, is hosting the event of a lifetime in our city this coming May 25-27. Celebrities, community members, and business leaders will gather together over the course of the weekend to raise funds for the David Foster Foundation. The magical weekend features a first-class gala event and a luxurious weekend package retreat, but the highlight is the Miracle Concert on the evening of the 26th, which is open to the public.
With big stars such as Kenny G, Josh Groban, the Canadian Tenors, and American Idol winner Ruben Studdard, the Miracle Concert promises to be an event to remember. And who knows—David Foster is known for his surprises, so there may be more artists released to the lineup as the concert date grows closer! Check the website for updates.
Tickets for the Miracle Concert are $84, $140, or $280, and can be purchased by calling the Save on Foods Memorial Centre Box Office at 250-220-7777 or by visiting from selectyourtickets.com. All proceeds from the weekend go towards helping families with children who need organ transplants and education for organ donor registration.
Because this special weekend celebrates the David Foster Foundation's 25th anniversary, it's unlikely that such an event will be replicated in the next ten years. It's First-class entertainment for a good cause, and a perfect excuse for a memorable weekend getaway! Grab your tickets and book rooms with Abbeymoore today!