Explore Victoria by Bus Tour!
posted on May 29, 2013 by Kara Johancsik
Visiting a new city can be overwhelming. The unfamiliar one-way streets, unpredictable traffic patterns, and ebb and flow of public transit can make Victoria difficult to drive around if you're not a local. So rather than battle with a GPS and a car rental company, book a bus tour and relax as you visit Victoria's famous attractions and learn the tales of the city. Here are a few of our favourite bus tours in the city: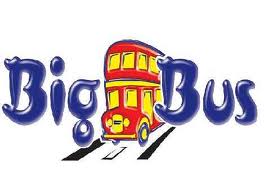 Big Bus Victoria:
Big Bus Victoria has both an open-air bus and a classic early 20th-century style trolley for you to explore the city in. These bus tours are perfect for people who need a ride to their next attraction, or for those who want to sit and relax on a longer 90-minute tour. There are over 22 stops throughout the city, so you can hop on and hop off, enjoying attractions at your own pace. In the summer, Big Bus Tours stops every 20 minutes, so you won't have to wait long to catch the next bus.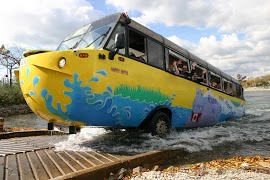 The Victoria Hippo Tours are a bus tour with a twist! Only on a Hippo Tour can you explore the best attractions of Victoria both by land and by sea. These unique amphibious busses will tour around downtown before plunging into the water and providing you a unique vantage point of Victoria's attractions by sea. You'll stay warm and dry on this 90-minute tour, however. Plus, you'll get to hear detailed information from your guide along the way.