Summer 2013 at the Butchart Gardens!
posted on May 10, 2013 by Kara Johancsik
Our friends over at the Butchart Gardens are gearing up for another summer full of music, dance, fireworks, performances, and of course, gorgeous gardens and fresh summer foliage. With live performances every day during the summer months and a special performance by Bruce Cockburn scheduled for mid-August, this season at Butchart Gardens is one you won't want to miss.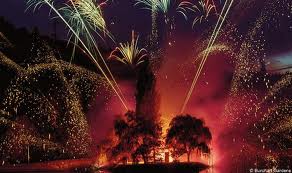 This year's Saturday Fireworks tradition kicks off on June 29th at 10:15pm, and will take place on Saturday nights for the rest of the summer. The tradition of Saturday night fireworks at Butchart Gardens began in 1977 and is still a summer highlight. The fireworks shows blend polytechnics and music to create a dazzling show you won't forget. Bring warm clothes and a picnic blanket to sit on. Want to indulge? Check out the Butchart Gardens' gourmet picnic menu and call 250-652-8222 to reserve a delectable picnic so you can nibble on gourmet goodies as you watch the fireworks go off.
Butchart Gardens also offers a wide variety of live entertainment for you to enjoy. Their emphasis on local talent makes it a great place to discover the sounds of Vancouver Island. This year's lineup includes performances by The Victoria Symphony, Victoria's favourite Beatles cover band The Sutcliffes, the BC Fiddle Orchestra, and rhythm and blues by The Midnights. The ZarYevka Ballet and Chris Millington & Dancin' will entertain you with dance. Live performances take place every day at Butchart Gardens during July and August. Check out their events calendar to plan your visit!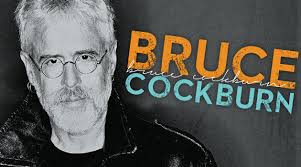 This year, the Butchart Gardens will receive a special visit from Bruce Cockburn on August 14th. Bruce Cockburn is a Canadian icon with a rich career in music and activism, and his tour in August celebrates the release of a new documentary entitled Bruce Cockburn: Pacing the Cage. RSVP to their Facebook page to keep up-to-date on this special performance!