Victoria's new Bateman Centre Opens May 25, 2013!
posted on May 19, 2013 by Kara Johancsik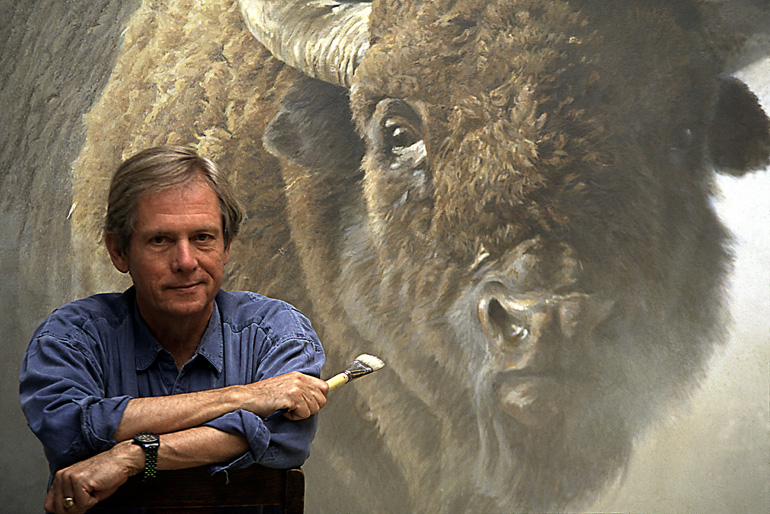 Victoria's newest exhibition, a wide and personal collection of Robert Bateman's work, will be made public on May 25th, 2013. This exhibition displays an intimate and detailed chronicle of Robert Bateman's artistic career, and invites viewers to explore Robert Bateman's fascination with wildlife, art, and the interaction between humans and nature.
This exhibit is the latest occupant of the historic CPR Terminal Steamship building, a historic building built in the 1920s to funnel steam ship passengers. The building was later home to the Royal London Wax Museum, and has since undergone massive upgrades. Visitors to the venue will find that the ten galleries of Robert Bateman's works are tucked into corners of the building in a way that mimics Robert Bateman's own Salt Spring Island home. As a result, the galleries are personal, intimate, and provide viewers a compelling journey through Robert Bateman's life.
The Robert Bateman Centre will feature over 160 works, including original paintings, digital displays, and multimedia productions. The galleries are organized according to different themes that Bateman explored throughout his career: one room will be dedicated to his work inspired by Africa; other rooms will feature his work with mammals, human landscapes, and the natural environment. Upon entering the Robert Bateman Centre, visitors will be greeted with a short video that introduces the artist and his ideas.
The Robert Bateman Centre will be open to the public starting on May 25, 2013. Admission tickets can be purchased at the Robert Bateman Centre, or at the Tourism Victoria info booth at 812 Wharf Street. The cost for entry is $12.50 for adults, or $8.50 for students and seniors. You'll find the Robert Bateman Centre at 470 Belleville Street, Victoria. Visit the website for more info and to learn more about Canada's iconic wildlife artist.