Our Favourite Free-B Festival is back for 2013!
posted on July 10, 2013 by Kara Johancsik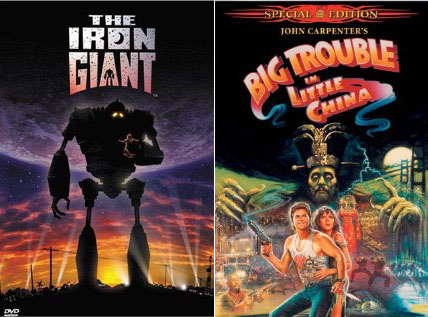 The Free-B Movie Festival has to be one of our favourite free festivals of the summer. What better way to spend a lazy Saturday evening than to curl up under the stars in Beacon Hill Park and watch a golden oldie that's been buried in the almost-forgotten but still-awesome B-list movie pile?
This festival will give you respite from all the latest high-budget Hollywood blockbusters and fill you full with a dose of wholesome B-list movie magic. What's more, it's a great way to break up the wait for the Victoria Film Festival, which happens in February each year.
The festival kicks off on August 2nd with a showing of The Karate Kid, and continues on Friday and Saturday nights for the rest of August. This year's lineup includes films you may remember from your childhood or your children's childhood, such as The Iron Giant, The Neverending Story, and Butch Cassidy and the Sundance Kid. For a complete list of this year's films, click here.
All movies start at 9pm at The Cameron Bandshell in Beacon Hill Park. Be sure to bring a blanket or some lawn chairs, bug spray, and some snacks. These movies are free to attend (hence the name of the festival!), but be sure to get there early if you want to get a good spot.
Combine that evening with a walk through Rockland from Abbeymoore, dinner at Pizzeria Primastrada on Cook Street, and a stroll down Dallas Road, and you've got yourself one magical evening in Victoria!