The Victoria Jazz Festival 2013
posted on June 14, 2013 by Kara Johancsik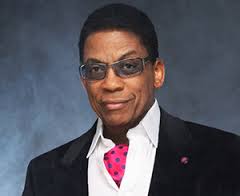 In just under a month, the Victoria International Jazz Festival will bring the sounds of local up-and-comers, jazz legends, and Canadian classics to stages around Victoria. Headliners include, but aren't limited to, Serena Ryder, Herbie Hancock, Bettye Lavette, Esperanza Spalding Radio Music Society, and the David Murray Infinity Quartet featuring Macy Gray.
The festival kicks off on June 21st and will continue until June 30th. The Jazz Festival takes place at stages around town, but major acts will play at bigger venues such as Centennial Square and the Royal Theatre. Don't forget to check smaller venues such as Hermann's Jazz Club, the Victoria Event Centre, the Bay Centre, Club9One9 and featured restaurants around town for shows. Find out more about venues here.
Despite its name, the Victoria Jazz Festival features a wide variety of genres and sounds. Throughout the course of the festival, you'll hear everything from jazz standards and blues to indie pop, gypsy swing, and world beats. World-renowned jazz artists such as Herbie Hancock will make appearances, but don't miss local acts as well. Victoria artist Mike Edel will play alongside Canadian star Serena Ryder on June 25th, and Five Alarm Funk and Jaron Freeman-Fox and the Opposite of Everything's add to the Canadian repertoire of this year's lineup.
Don't miss the jazz tunes, buzzing ambience, and award-winning performances of Victoria's 2013 Jazz Festival! Buy single tickets or packages online today!