Ryder Hesjedal's Tour de Victoria, 2013
posted on September 6, 2013 by Kara Johancsik

Victoria has consistently been rated one the best biking cities in Canada, and Ryder Hesjedal's annual Tour de Victoria is just one way we celebrate Victoria's cycling culture. On September 22nd, 2013, watch as hundreds of cyclists bike around the southern tip of Vancouver Island as part of Victoria's biggest mass cycling event. The Ryder Hesjedal Tour famously covers some of Victoria's most scenic cycling territory. With smooth pavement, rolling hills, and views of the seaside, you'll want to hop on the bike yourself!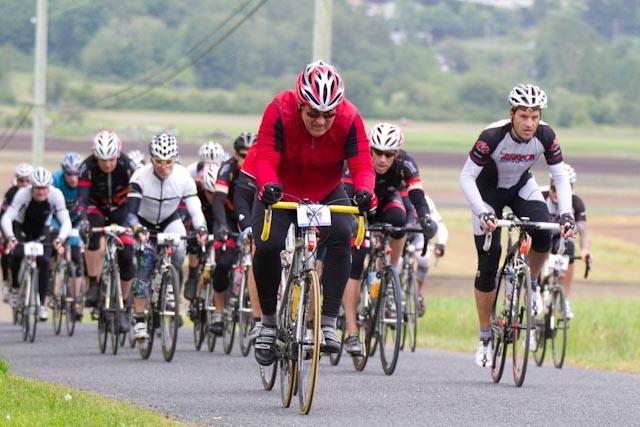 New registrants are welcome, so if you cave into that temptation to get back on your bike, visit the Tour de Victoria website ahead of time and register online. The Tour de Victoria is suitable for all different cycling abilities. If you're a cycle junkie yourself, consider riding the entire 140 km of the League ride. This grueling ride begins at the Legislature Lawn and travels through Colwood, Metchosin, the Highlands, and the Saanich Penninsula before ending back at the Legilslature Lawn again between 4 and 8 hours later. If you have some cycling experience, the Island Savings 100km is a great way to get your feet wet in the world of mass cycling. This ride starts at the Langford City Centre Park and finishes at the BC Legislature Lawn. Beginners can choose to cycle the 50km of Ryder Hesjedal's 50km, which begins at Parklands Secondary in Sidney and finishes at the Legislature Lawn.
Biking not your thing? The event is still worth witnessing. Line up at the BC legislature buildings and cheer on the cyclists as they pour in after the race.
Registration costs $195 for both the League 140 km and the Island Savings 100km, and the Ryder Hesjedal's 50km costs $100. Be sure to read through some information about the ride before you head out.
See you at the finish line!