Great Guests - A new series starting with Beekeeper Ray
posted on October 24, 2013 by Ian MacPhee
Being an Innkeeper is what many consider to be a dream vocation. You live in a glorious mansion in a nice neighborhood, you get to play host all the time - what's not to love? Well of course the reality is that there's a lot going on behind the scenes and doing anything 24/7 is tough.
What makes innkeeping truly special is the guests. We meet people from all over the world, many who are experiencing BC for the first time. After 11 years we are lucky to have had only a handful of guests who we wouldn't wish back (we call them "The Six" and that's a whole different series of articles!) as well as an amazing amount of folks who have really made our day.
This series is about those folks. Folks who touched us with their stories, their actions, their personalities. There have been a lot of you so if you don't see yourself here yet that's not to say you weren't a "Great Guest" its just that I can only write so fast. I'm going to start with today's "Great Guests" and then go back in time. Be sure to keep checking back ...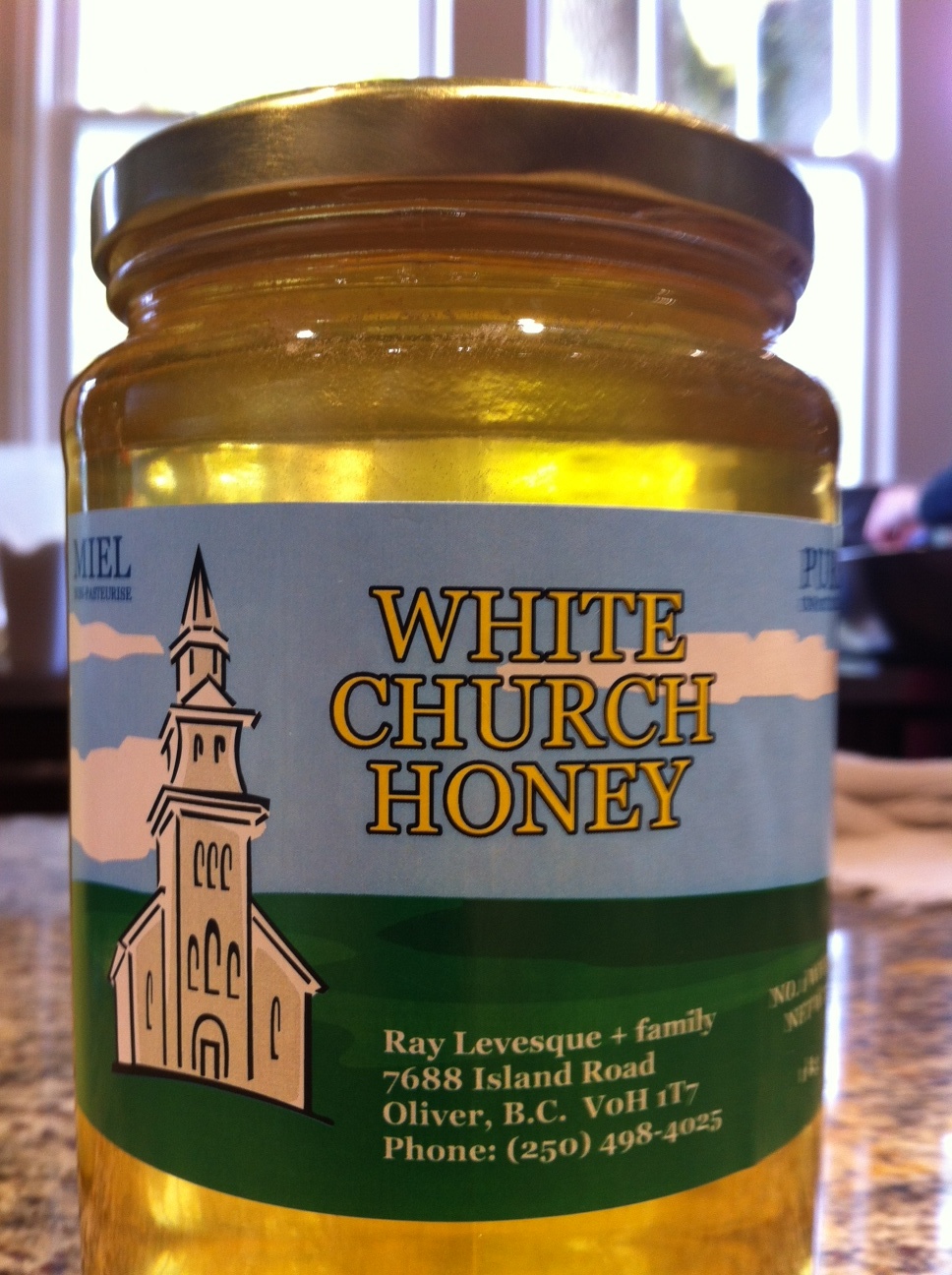 Beekeeper Ray - This morning we said goodbye to Cynthia and Ray from Oliver BC. They were in town to attend the Long Standing Service dinner where Ray was being recognized and awarded for 35 years of service to BC. It seems Ray is a beekeeper and also inspects commercial apiaries around the province.
They had to catch an early ferry so we packed them a wonderful "To Go" breakfast and bid adieu before anyone else was up. As I went to say goodbye I saw a golden jar on our front desk. Upon closer examination I saw it was honey and they told me it was a gift. Looking at it I saw that it was Ray's family's honey under the brand "White Church" honey.
I asked Ray about the brand and he explained that his apiary was in an old church on Rock Mountain near Bridesville. He came across the church while exploring the hills and meadows 22yrs ago. The church was no longer in use so he made contact with the diocese and they agreed to allow him to use and maintain the historic landmark.
The isolated area bursts with a tremendous variety of clovers which make for a delicious product. Also it turns out that bees just don't welcome poorly intentioned intruders so they play a dual role as guardians and honey producers!
Thanks Ray & Cynthia for a great story and the awesome natural honey. Hopefully we'll get a chance to wander the meadow with you sometime soon. In the meantime we'll go on living the "sweet" life.
Cheers!