Great Guests - Perry Montauredes
posted on November 4, 2013 by Ian MacPhee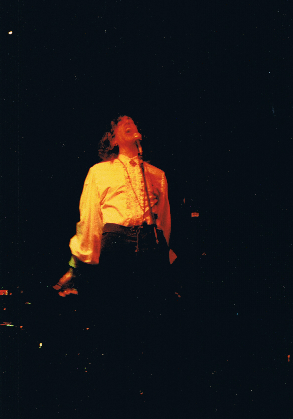 It was November of 2003, the fall after our first summer as innkeepers, and we were still wondering what the heck we had gotten ourselves into. When we started our new career four months earlier we had thought "How hard could running a B&B be?" Well ... phew, now we knew. Yep we had bitten off a lot and were still learning how to chew it all up when this couple from New Jersey checked in.
Perry and Deb had booked a week in our best room. This was our longest reservation to date and we were still working out the kinks of the inn so we were a lil nervous having guests stay with us that long. The doorbell rang and when I opened it here was this super tall, really friendly guy with long flowing hair. Disarming would be putting it mildly - Perry radiated charm and put us immediately at ease.
It turns out Perry was a musician/composer/producer who had actually been nominated for a grammy. Over the course of the week we got to know them a little bit and discovered that they had aspirations to move to Canada. Sadly our paths haven't crossed again but meeting Perry and Deb really stoked my innkeeping fire and made me realize that the adventure had just begun.
Perry currently resides in central NJ and teaches Voice when he's not composing new music. Thanks Perry for making an impact on my career whether you know it or not!
http://www.perrymontauredes.com