The Art of the Cocktail is back!
posted on October 14, 2013 by Kara Johancsik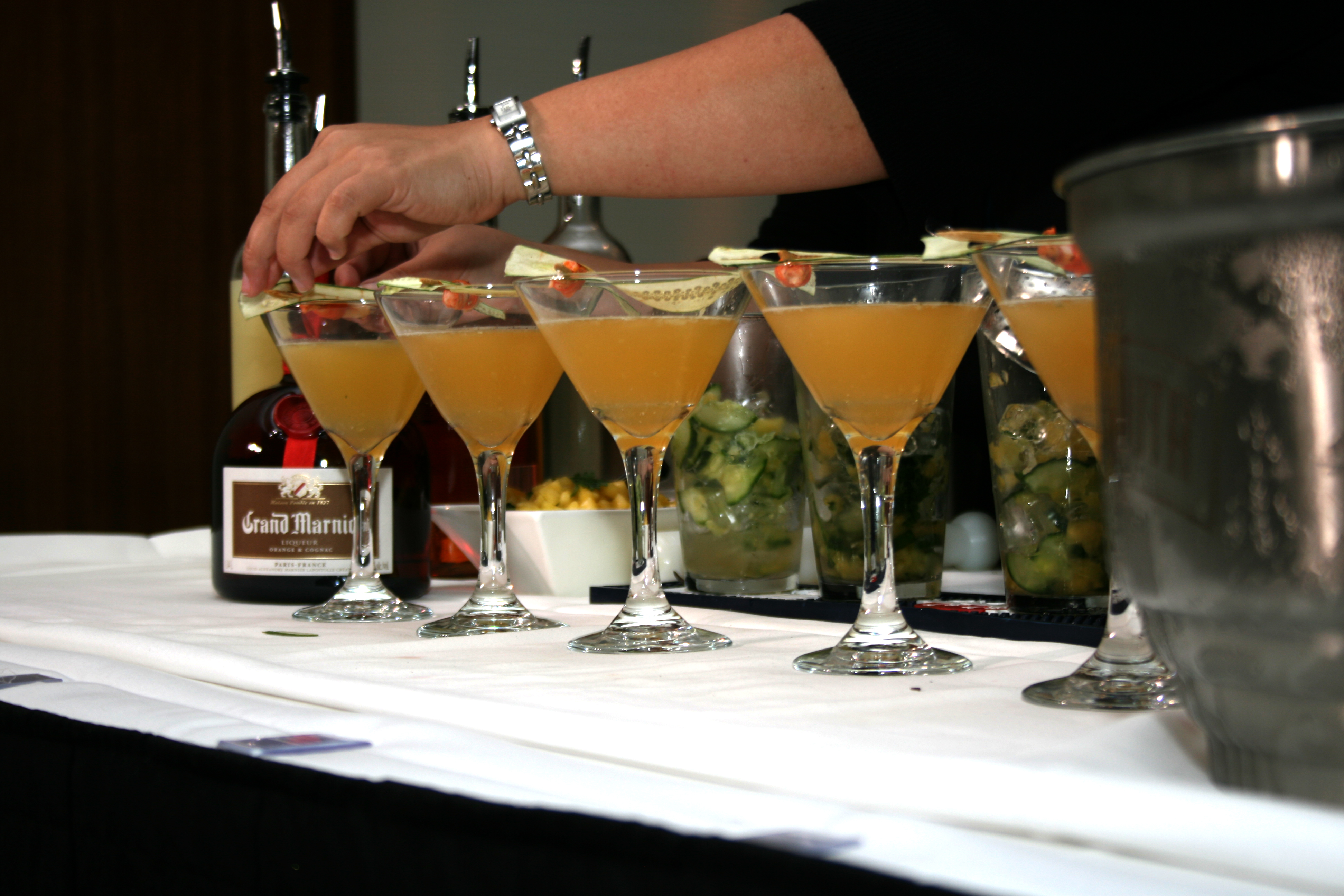 Creating a fine mixed drink is both an art and a science. Mixing the right ingredients in order to create the desired texture, temperature and flavour is a fine science, but the finished product, with its layers, subtleties, and suggestive appearance, can only be called a work of art. I propose we raise a glass to the mighty cocktail: the possibilities are endless, the flavour profile vast, and the adventures that come with drinking them are always memorable.
The annual Art of the Cocktail event here in Victoria celebrates the precise science and the fine art of creating and enjoying cocktails. This weekend-long festival involves tastings, competitions, and workshops by some of the region's best cocktail connoisseurs. As in years past, the Art of the Cocktail kicks off with the Grand Tasting event on the evening of October 26th. Indulge in west coast cuisine paired with cocktails mixed by masters, and socialize with chefs, distillers, and fellow cocktail-lovers!
Then, sign up for a workshop, watch a bartender competition, or join a tasting to fill the rest of your weekend. For a mere $25, you can join a workshop and discover intricacies of cocktail archaeology, the world of sherry, and even the secrets of how not to drink like a chump. Workshops are always fun, and take place throughout the day on October 27th.
Bartender craftsmanship is something to be taken seriously—so seriously, that some of the region's best bartenders will compete for the chance to represent their city or region in the title championships. Bartender competitions take place on October 26, 27, and 28th, and some require tickets to attend.
Tastings will also take place throughout the weekend, and pair cocktails with delicious food made by local chefs.
Choose which events, tastings, and workshops to attend and buy your tickets ahead of time. All workshops are $25, bartender competitions are $10 to attend, and tastings range from $50-$70. Check online to see what events are available, and plan your weekend from there.
Now, cheers to that!